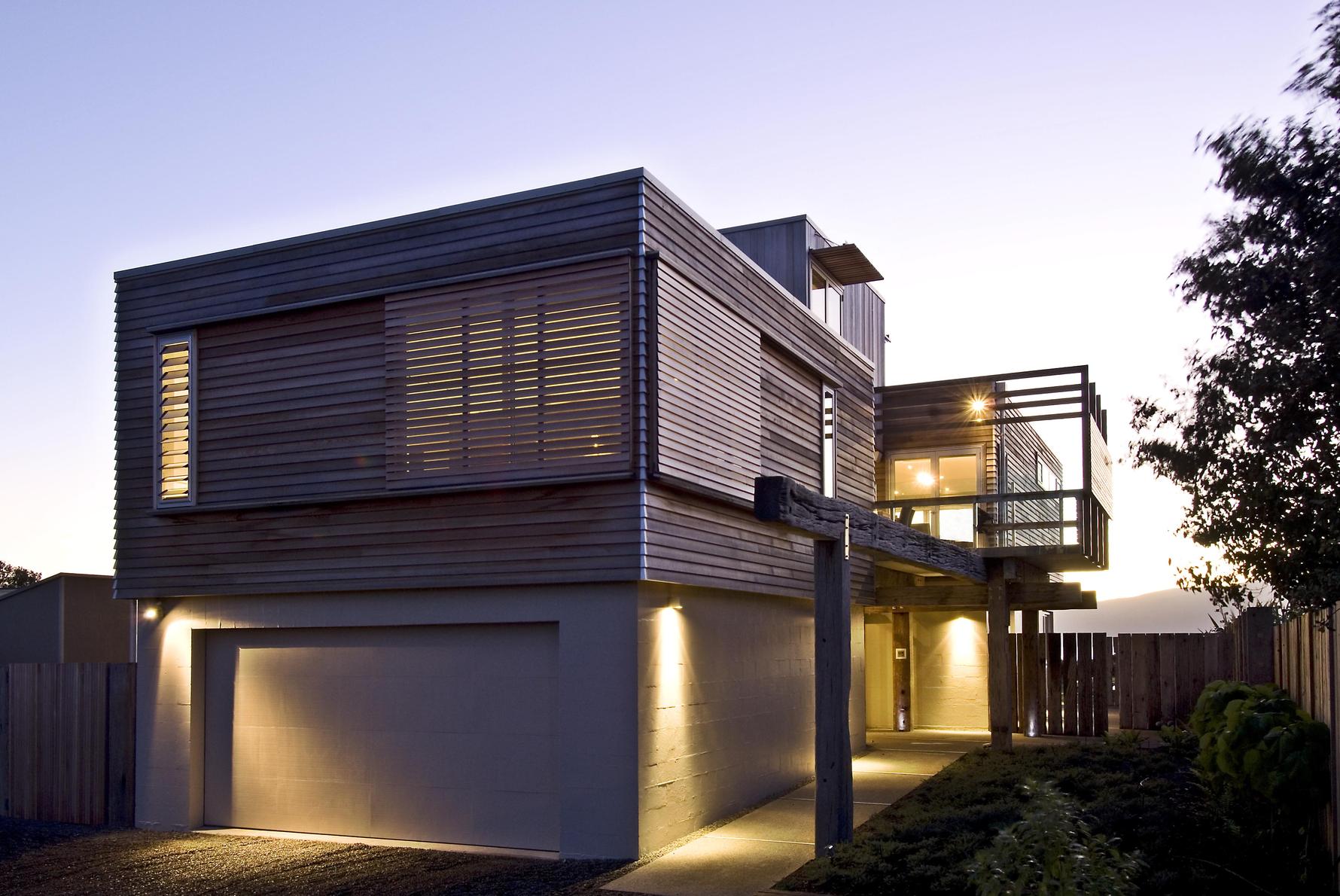 The clients' brief called for a home that would open to the expansive views of Kapiti Island and integrate with the site topography. They required guest accommodation and sought a house which had sense of naturalness within the beach front location.
The design is composed of a series of boxes with flat roofs relating to the horizon, clad in untreated weatherboards that weather naturally in the manner of driftwood. This is further emphasised by the integration of reused hardwood timbers salvaged from a local bridge to form the support posts and beams of the two elevated decks and the majority of the landcaping elements.
The design seeks to maximise the attributes of the site by placing the living on the upper level to afford views over the dunes. Ground floor living and guest bedroom open out to the beach below an elevated living deck. Two double storied forms are linked by the stairway and entry element, with the study belvedere atop.

Awards