Te Wharehou
o Waikaremoana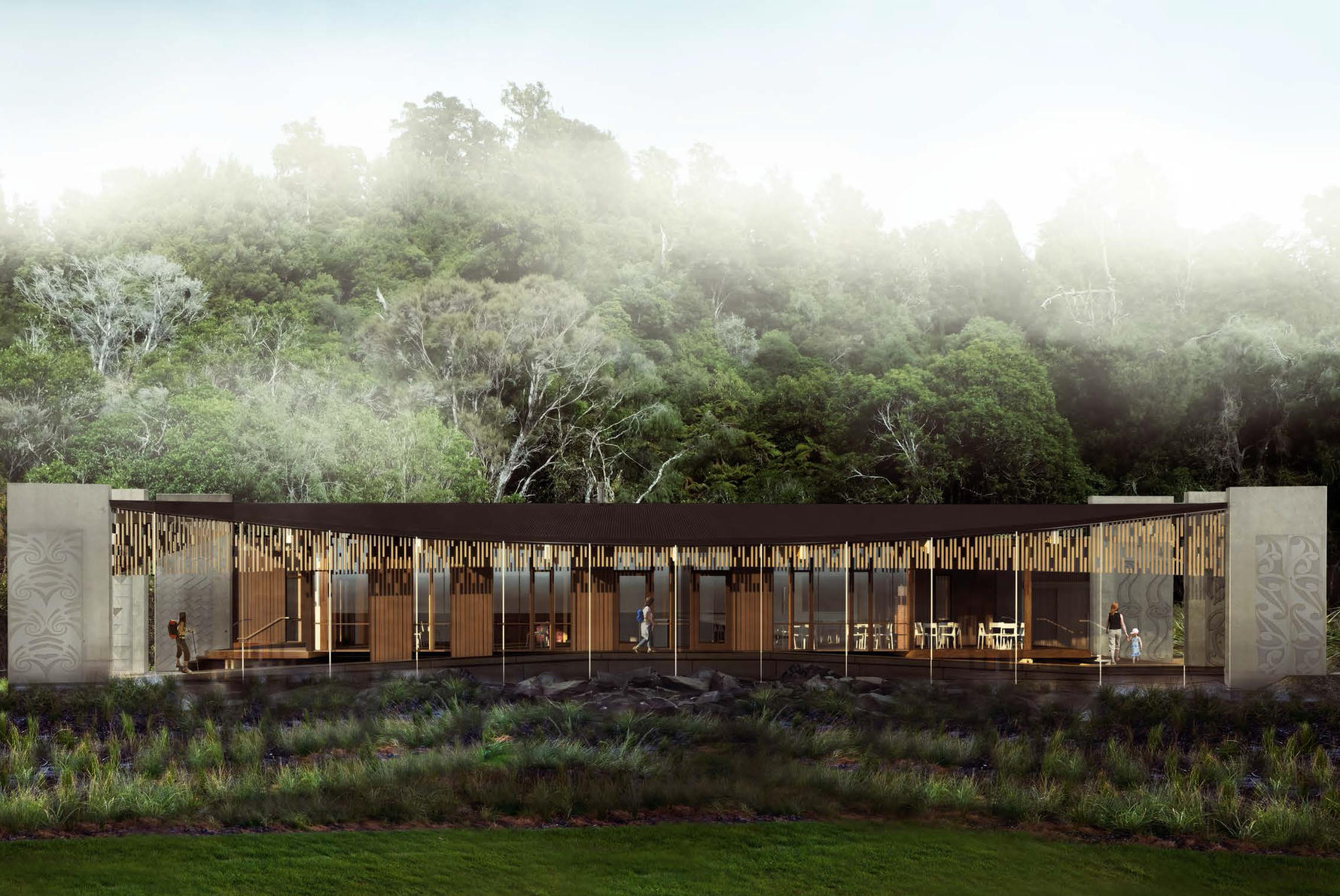 Te Wharehou o Waikaremoana is a project being created by Ngai Tūhoe and the Department of Conservation to serve visitors to Lake Waikaremoana and the great walk. The project is a visitor's centre with ticketing, interpretation, café and kitchen, administration, retail and a wānanga space.
The design is reflective of the lake and the surrounding geomorphology, with a draped roof supported by engraved precast concrete panels. The panels are reflective of massive limestone slabs at Onepoto Bay and as carved pou representing hapu and tipuna of Ngai Tūhoe.
The building is conceived to be constructed with minimal site time, and therefore implements maximum prefabrication to mitigate the risks and costs of building remotely. Where feasible, the building uses locally sourced materials and labour.
The project is being undertaken using the principles of the Living Building & Community Challenge, which is a ground-breaking approach to sustainability and utilised by Tūhoe at te whare kura at Taneatua. The challenge aims to transform how we think about our built environment, providing a framework for achieving energy, water and waste neutral buildings and communities.