Home of Compassion
Sisters' Housing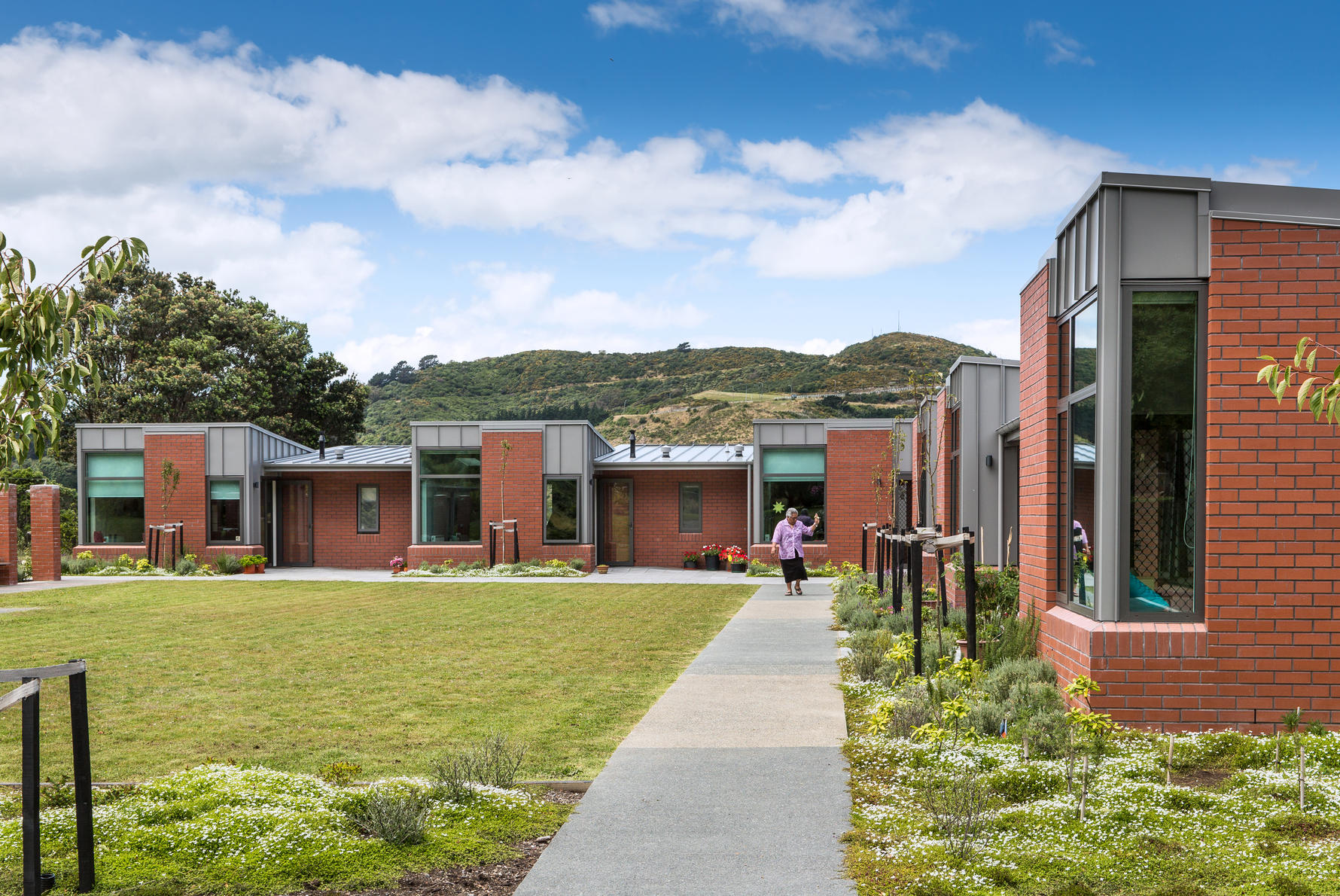 The Home of Compassion has been at this site in Island Bay since 1907, dedicated to supporting the needs of the aged, the powerless and the poor. This housing project is positioned at the western end of the Home of Compassion, with breath-taking views over the hills of Island Bay and onto the surrounding bush. The childcare centre that was previously on the site has been demolished, but some of the brick columns have been retained and these frame an open courtyard space, tying the new housing to the mission's past.
The project, housing for the Sisters of Compassion, consists of six new housing units spread across two one storey buildings. There are a range of single and shared residences, all with living spaces that open onto the central garden and courtyard. The buildings are of red brick veneer construction, with angled metal roofs and large lantern windows. The selection of materials is cohesive with the existing buildings on the wider site, but the simple forms and carefully detailed brick work conveys a modern approach. The use of woodgrains, soft textures and muted colours provides an interior that is a natural, simple and calm environment for the Sisters.
Wraight and Associates have introduced native planting throughout the site, landscaping a number of large communal areas and also smaller, more intimate garden spaces.