Lake
Matheson
Visitors
Centre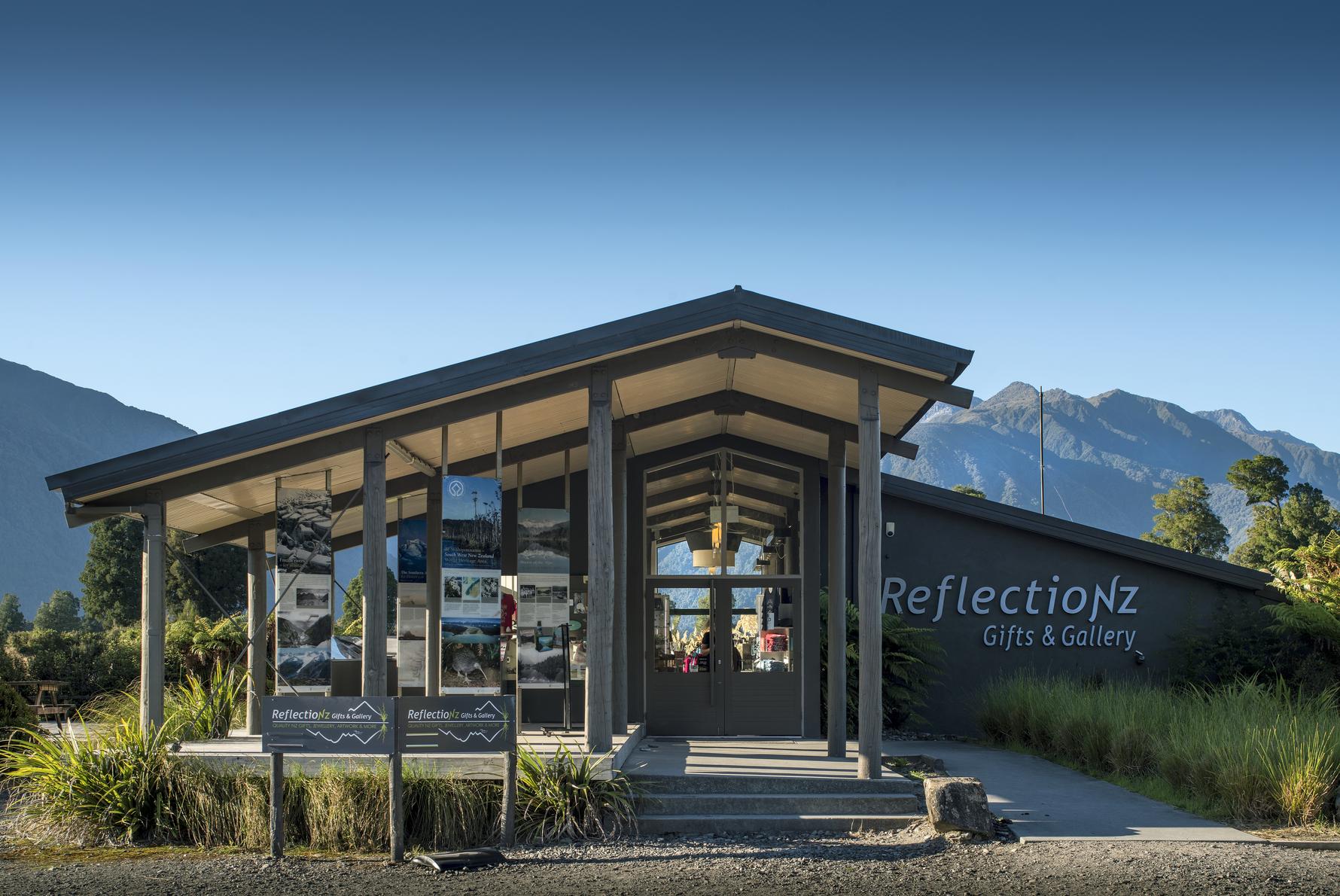 Located at the gateway to the Lake Matheson walk, the project is a private sector café and retail facility, offering reflective views of Aoraki Mt Cook. Tennent Brown worked closely with the Department of Conservation to provide visitor interpretation.
The design solution for the Café forms a long galley space with a staggered glazed wall facing the alpine view, affording internal and external spaces for tables under a lowered cloudlike ceiling element. Broad overhangs provide shelter from sun and south westland rain.
DoC also engaged Tennent Brown and Wraight & Associates to design the carparking and toileting for the 120,000 visitors per annum who walk the Lake. The carpark design utilises planted swales to purify runoff water, and integrates wastewater dripper lines into aisles of planting between parking.