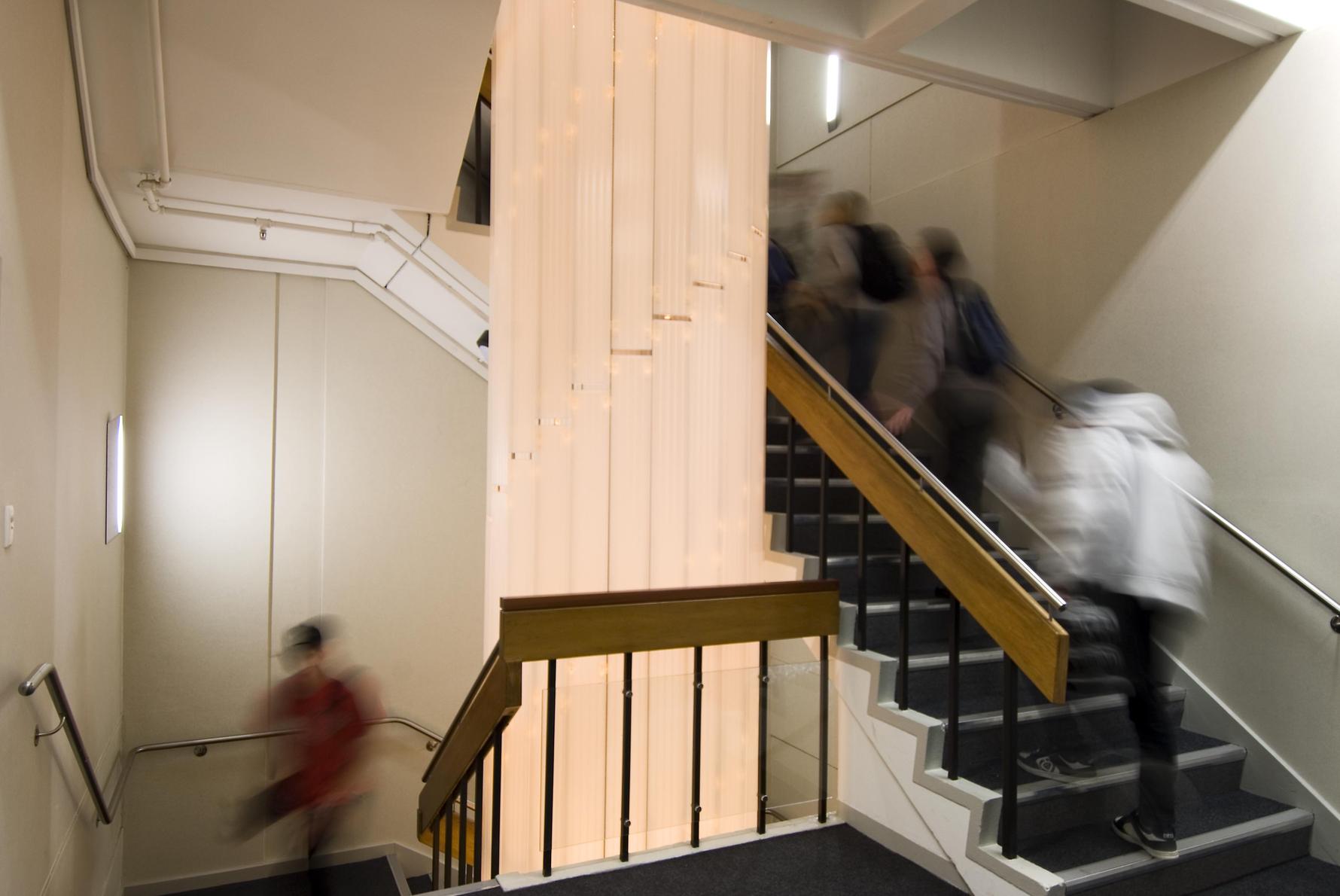 The Rankine Brown building was built in the 1960's, with the north stairwell being a ten storey stairwell formed from concrete around a central well area giving vertiginous views downwards - accentuated by the low balustrades which were built to the building codes of a different era.
The brief called for a structure that would prevent people from falling down the public stairwell in Victoria University's Rankine Brown Library. The client wanted to avoid having a structure that would appear like a "cage".
The stairwell lantern takes a sculptural approach to filling the stair void, and allows views to other landings and some limited views down the entire shaft at the corners. Structural wires and clips carefully hold together the translucent and durable PSP plastic sheets. Two flood lights, one located at the ground and one at the top floor ceiling, allows the lantern to glow pleasantly.
Awards