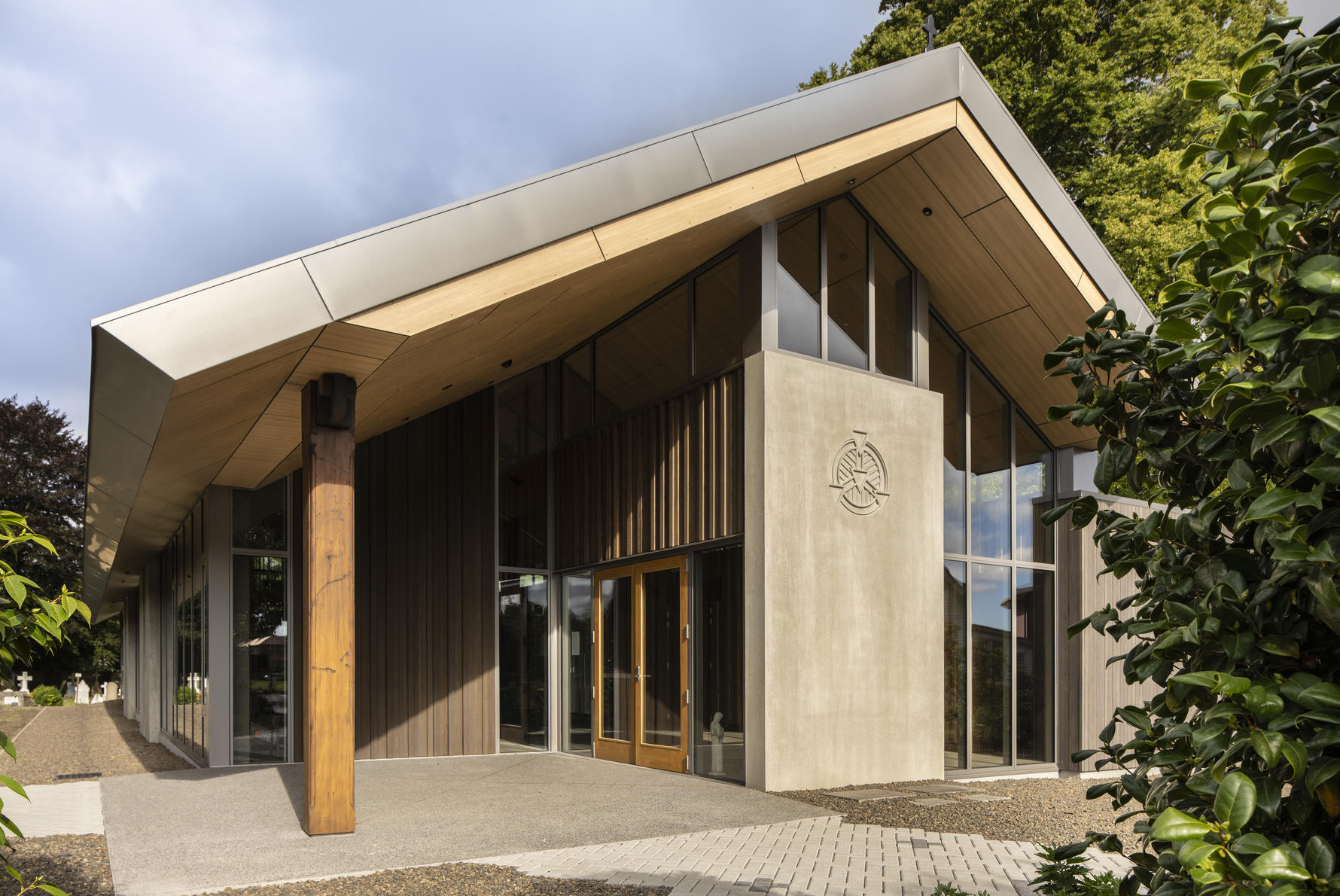 After the original Benjamin Mountford-designed stone church was irreparably damaged in the Christchurch earthquakes, it was completely demolished in September 2011. The parish had since worshipped in a small wooden hall for many years after this and were in need of a new church to rise again upon the site.
Tennent Brown Architects were engaged to design a new and contemporary place of worship for the parish. The design reflects the welcoming and inclusive values of the parish and provides enough space for the church to host community activities. The floor plan is simple and open but also includes a range of different spaces, to provide the parish flexibility in worship. The church windows open out to the surrounding graveyard with established trees and give the sense of welcoming in the natural environment.

Salvaged elements from the original stone church are also present in the new church such as timber elements hand stencilled by Benjamin Mountford and selected pieces of stained-glass. These salvaged elements fit into the muted natural palette of the church beautifully and provide curated bursts of colour and heritage in an otherwise contemporary take on a sacred space.