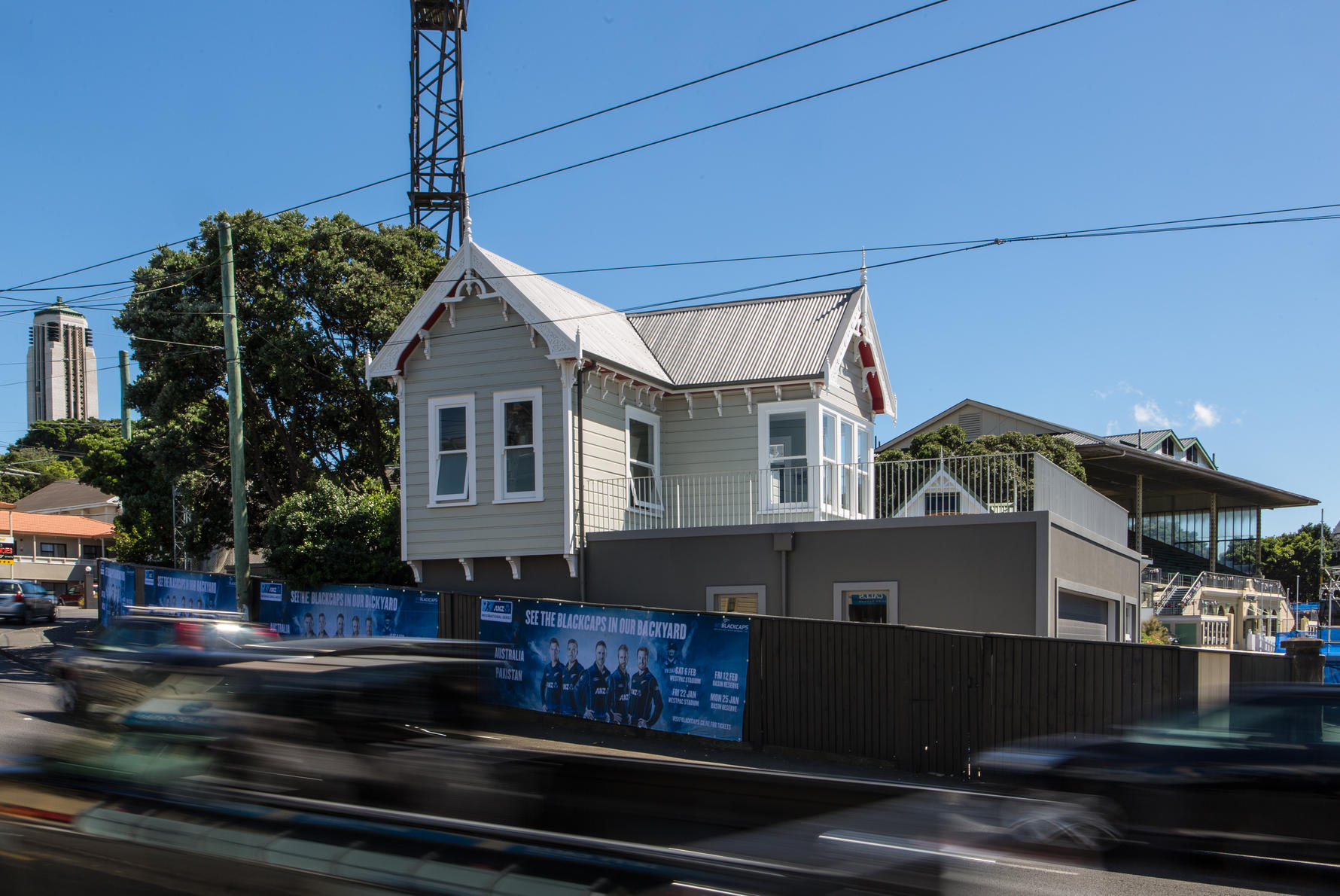 The groundkeepers' shed is a small heritage villa located on the south-west corner of Basin Reserve. Tennent Brown Architects have been engaged to refurbish the building, increase usable outdoor space and provide secure storage.
The villa is to be rotated and raised up on a concrete plinth to allow for a garage and storage space underneath, and maximise the sun and views from the pavilion. The interior of the villa has been renovated into open plan clubrooms with a kitchenette, bathroom facilities and an office. The lounge flows onto a large concrete patio that overlooks the Basin Reserve.
The exterior of the building will be re-painted in neutral, heritage colours. There are flashes of red under the soffits however, a playful reference to cricket balls.