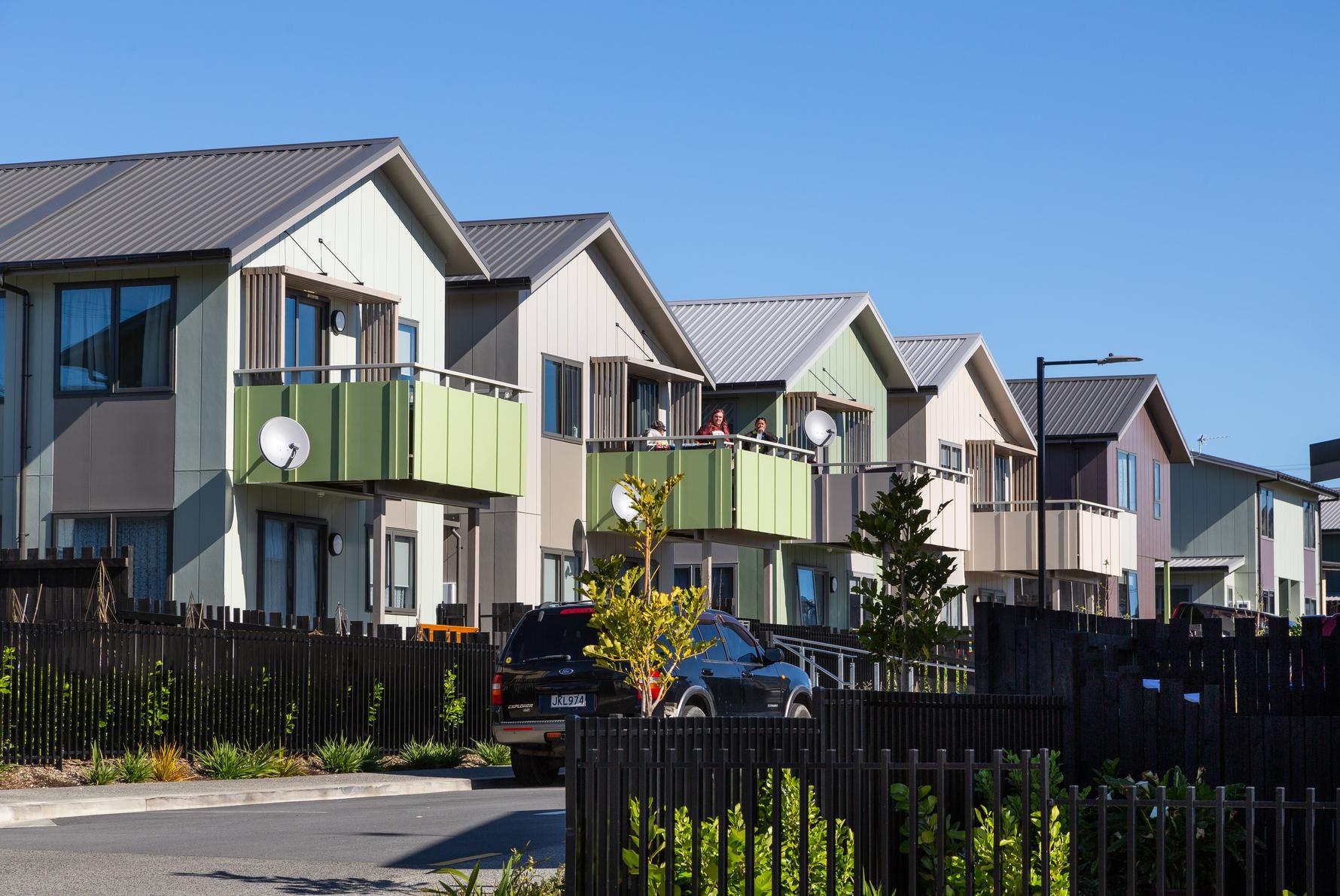 The area had some past issues, and existing poor-quality housing was removed. It was left as a grass park for some time, before starting onsite. We proposed 53 social housing units for Kāinga Ora on a site long unoccupied by Housing New Zealand (now Kāinga Ora).
The housing mix comprises 24 single-bed units (8 accessible) in 6 common stair buildings, around a common outdoor area. 20x 2-bed duplexes in 10 buildings, 4x 4-bed houses, 5x 5-bed houses.
The Masterplan created a new through lane and creation of an extension of Idris Lane, affording access to all sites. A key concept was avoiding the cul-de-sac of the past, and making the site safe through roads and hierarchy of spaces.
The client instruction to not use terrace housing typologies and only duplexes and fully detached, could easily generate an unrelenting build environment with over consistency of form and increase of density.
The main aims of the design response were to accommodate 25 similarly proportioned buildings in a way that provides variety, breaks down scale, and offers identifiability for residents and visitors.
Building form, ridge orientation and building colour arrangements were used to achieve these aims, along with general need to maximise solar access, outlook and privacy.
Awards