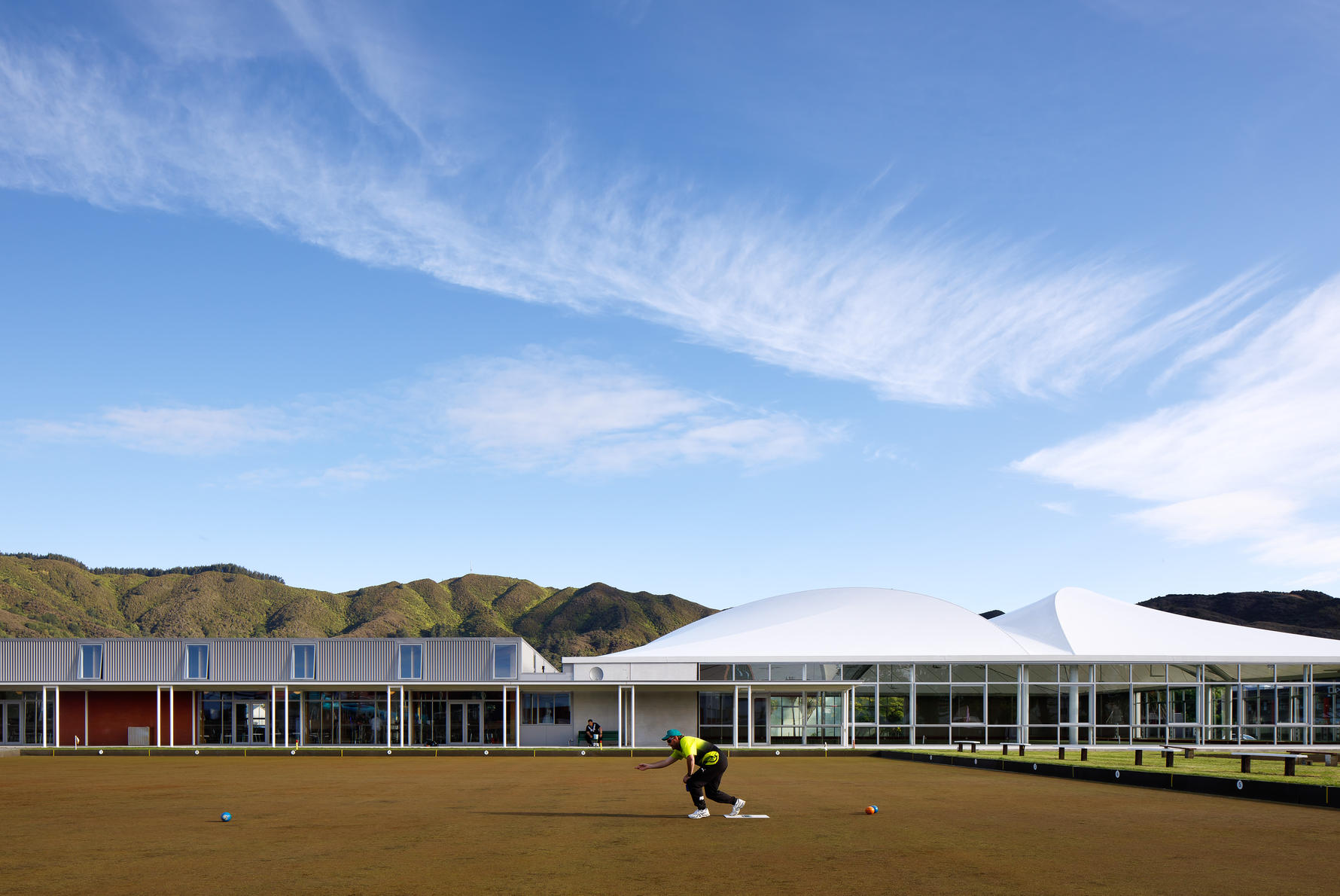 The Regional Bowls Centre is a response to the amalgamation of Nae Nae and Park Avenue Bowling Clubs.
To be built on the existing site of the Park Avenue Bowling Club, the client's brief was to incorporate a dedicated, international sized indoor bowling green and rejuvinate the three existing outdoor greens. Adjoining the indoor green is a new clubrooms building, complete with bar and catering facilities, billiard tables, a multipurpose community social space and administration facilities.
The distinctive feature of this building is the large tensile membrane roof that forms a canopy over the indoor green. An efficient xanadome structure of four steel tube arches allows a height of 11m in the centre of the dome. The clubrooms building is a simple, L-shaped low form that anchors the large fabric canopy. It features a mono-pitched roof and a combination of profiled metal cladding and brick veneer.
Awards
2020 NZIA National Architecture Award
2019 NZIA Regional Architecture Award
Publications
Architecture NZ July / August 2018
Architecture NZ May / June 2018