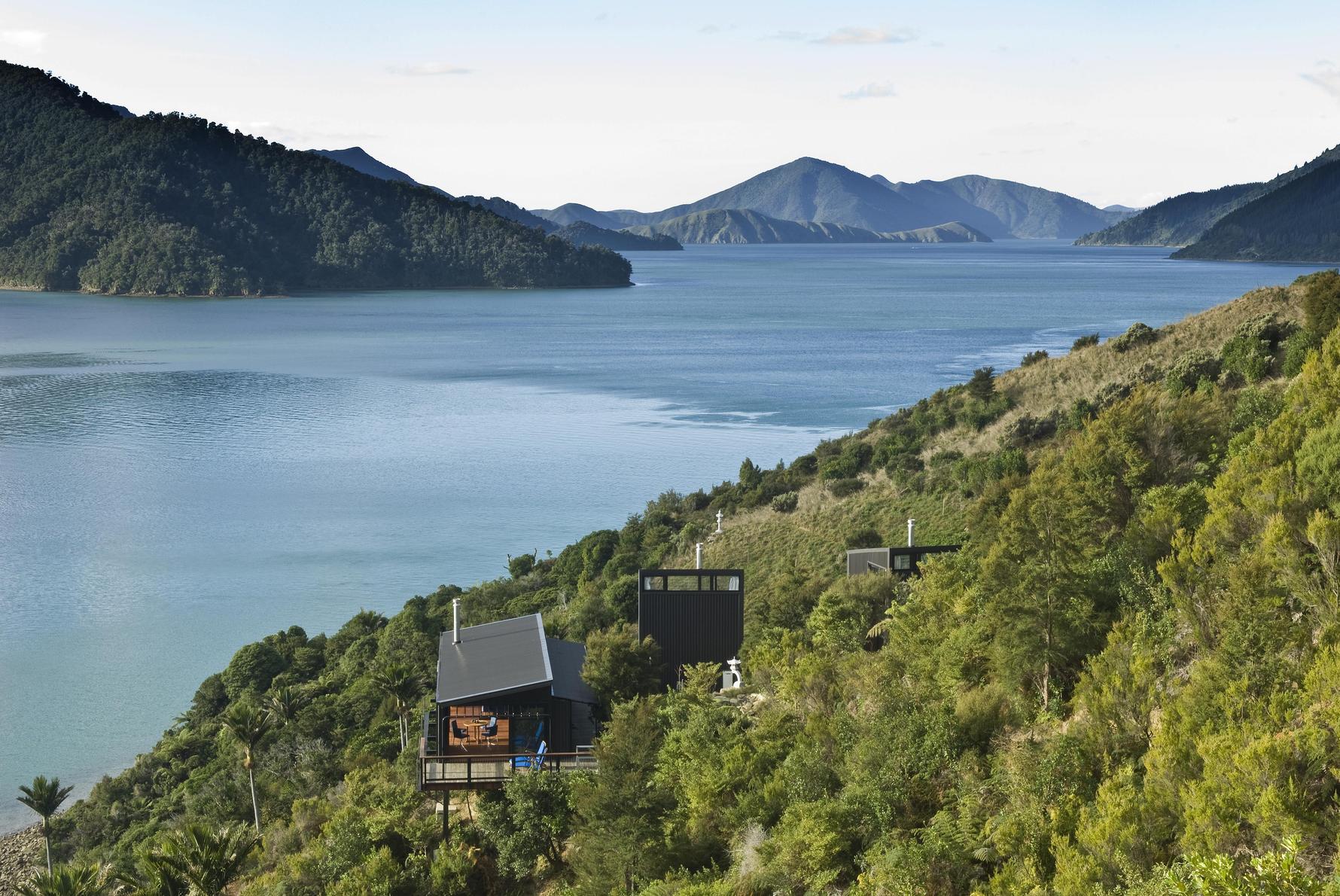 The clients, two French brothers living in Singapore and Shanghai were struck by the outlook and drama of Turn Point.
The challenge of this choice was accessibility. The site was 20m below a precipitous narrow forestry road, which itself was some 2km to the nearest barge landing, and some 50m above the sound. It was decided to adopt the strategy of heli-lifting nearly prefinished buildings and subfloor frames to the site to minimise the need for site labour.
The brief called for a dwelling with separate bedroom /study/bathrooms for each brother and a central living /eating /kitchen space. A great deal of attention was given to the spaces between the buildings with terraces and decking, and retention of existing trees. Electricity is made on demand by a remote diesel generator and photovoltaics, and gas is used for water heating and cooking to minimise electricity loads. Solar hot water was not as suited for the intermittent use, and separate buildings. A biolytix septic tank suited the long periods of no use and rain water is collected from the roofs.

Awards
Publications
HOUSES Issue 11 2009
HOUSES Issue 8 2008