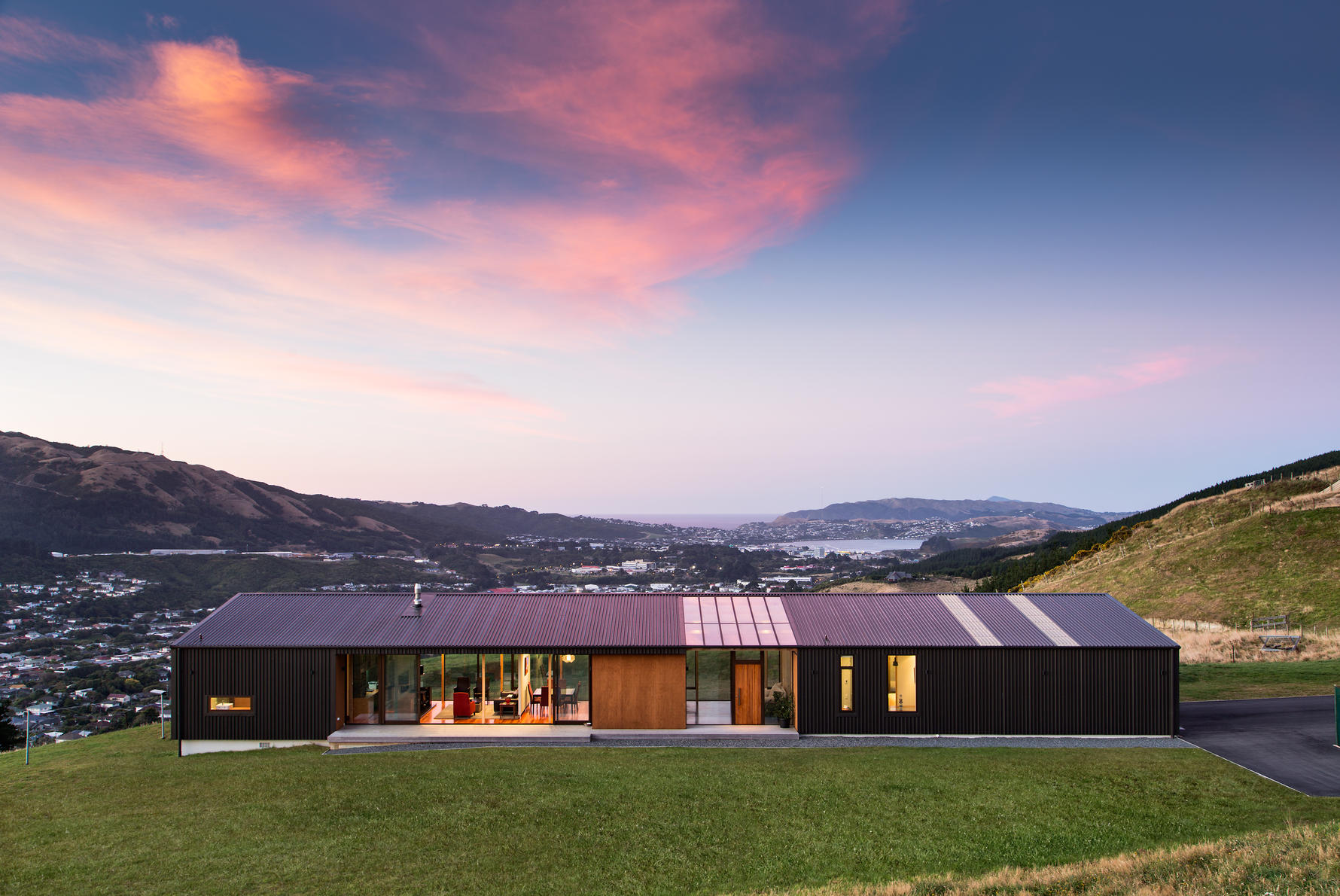 The client called for a house suitable for one person, capable of accommodating guests, an art collection, and entertaining.  The brief also called for strategies to enjoy the view out to Porirua Harbour, mitigation of exposure to winds and to develop the landscape of the site.
 
The key concept for the house is that of a wind fence, a long narrow form that is aspected to the north and views, whilst allowing transparency and sunlight to filter inside. This form provides a sheltered outdoor space to the south of the dwelling.
An all-weather, glazed roof wintergarden space was placed centrally in the house as the entry foyer offering light and warmth in the typically windy environment.  The building form and materiality are rural rather than suburban, reinforcing connection to the broader landscape and seeking the presence, singularity and mute appeal of rural buildings.   
Awards