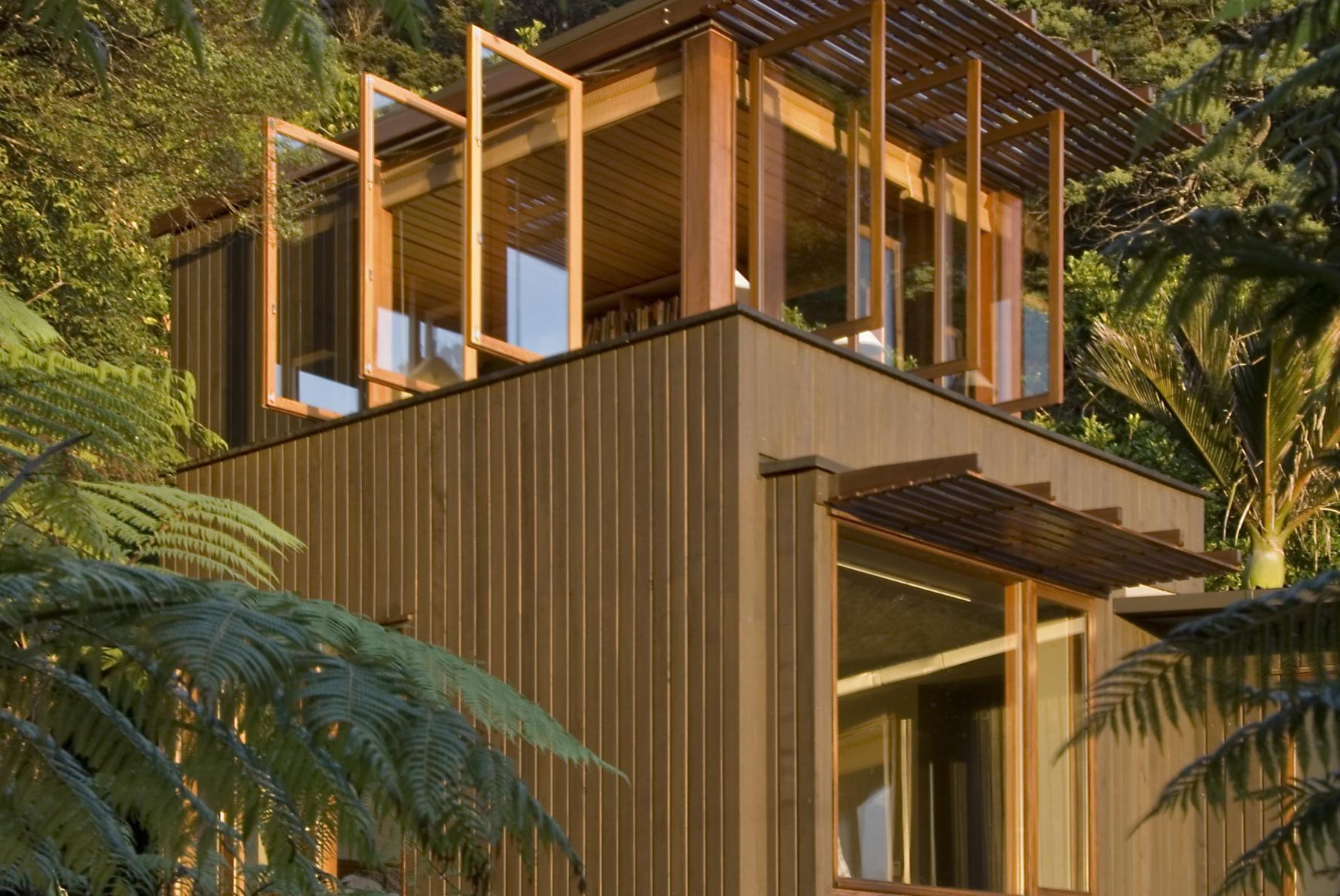 The clients, a family with five children returning from the UK, had purchased a house with significant and established gardens in Day's Bay, Wellington.They sought to build a new and larger house for the family's needs, to better connect to the beech-forested slopes behind the building platform, and to the mature exotic garden in front. The house and garden has become the venue for annual opera performances.
The design anchors living spaces on a terrace with the best views and sun. A twisting roof over the pavilion allows views to the sky and beech-clad hillsides, whilst controlling seasonal sun. A transverse north facing wing affords sun and views to upstairs bedrooms, with music and utility rooms at ground level. A tower at the end of the wing offers an elevated outlook for the main bedroom and study.
Fundamental aspects of the brief and design were the reuse of materials of the original house and siting the patterns of living into the existing garden. Passive solar design, recycled and sustainably sourced materials, solar water heating and rainwater capture were also employed.
The strong design relationship between the house and landscape is the result of a collaboration with Megan Wraight of Wraight and Associates.
Awards
2007 NZIA National Architecture Award
2006 HOME Magazine Home of the Year finalist
2006 HOME Magazine Home of the Year winner
Publications
HOME NZ June/July 2006
HOUSES Issue 11 2009