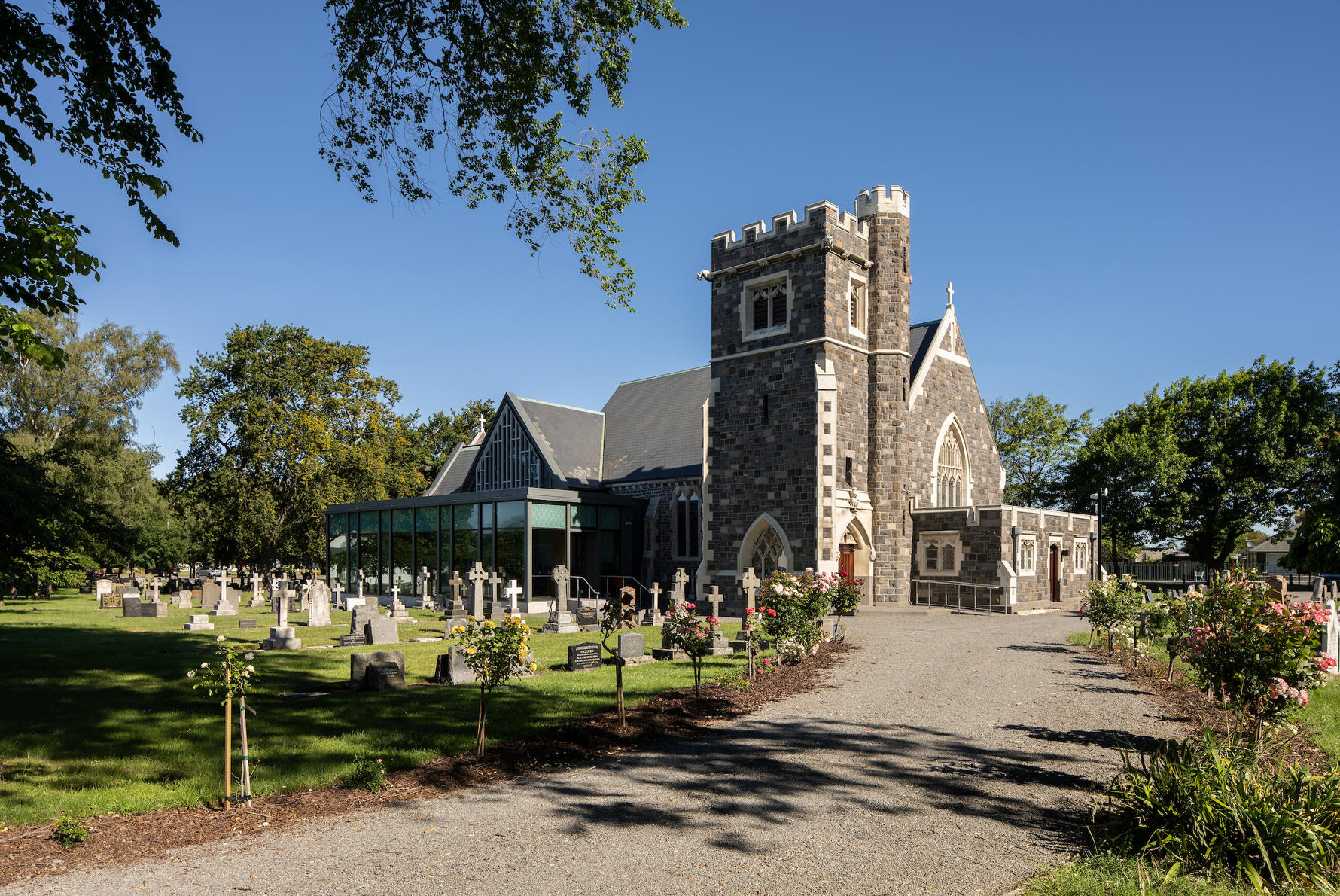 St Peter's Church, a stone church in late gothic style, was significantly damaged in the 2010 and 2011 Canterbury Earthquakes. Most of this damage occured to the stone walls of the north and south transepts, and the eastern gable of the sanctuary.
Tennent Brown Architects were engaged to repair and strengthen the church, and to introduce new extensions that increase its' amenity and flexibility to meet contemporary needs. The new extensions are simple, modern forms that are complementary to the original building. The design incorporates a new chapel that is separate from the main church, a more spacious sanctuary, a large social space with a kitchen for gatherings after congregation, and new offices and bathrooms.
These extensions are constructed of Port Hills Basaltic rock, zinc cladding, and laminated timber columns. The original stained glass windows have been preserved and will be reused in the new extensions. The large extent of new glazing provides transparency into the heart of the church, establishing a strong connection between the interior and its surrounding community and landscape.