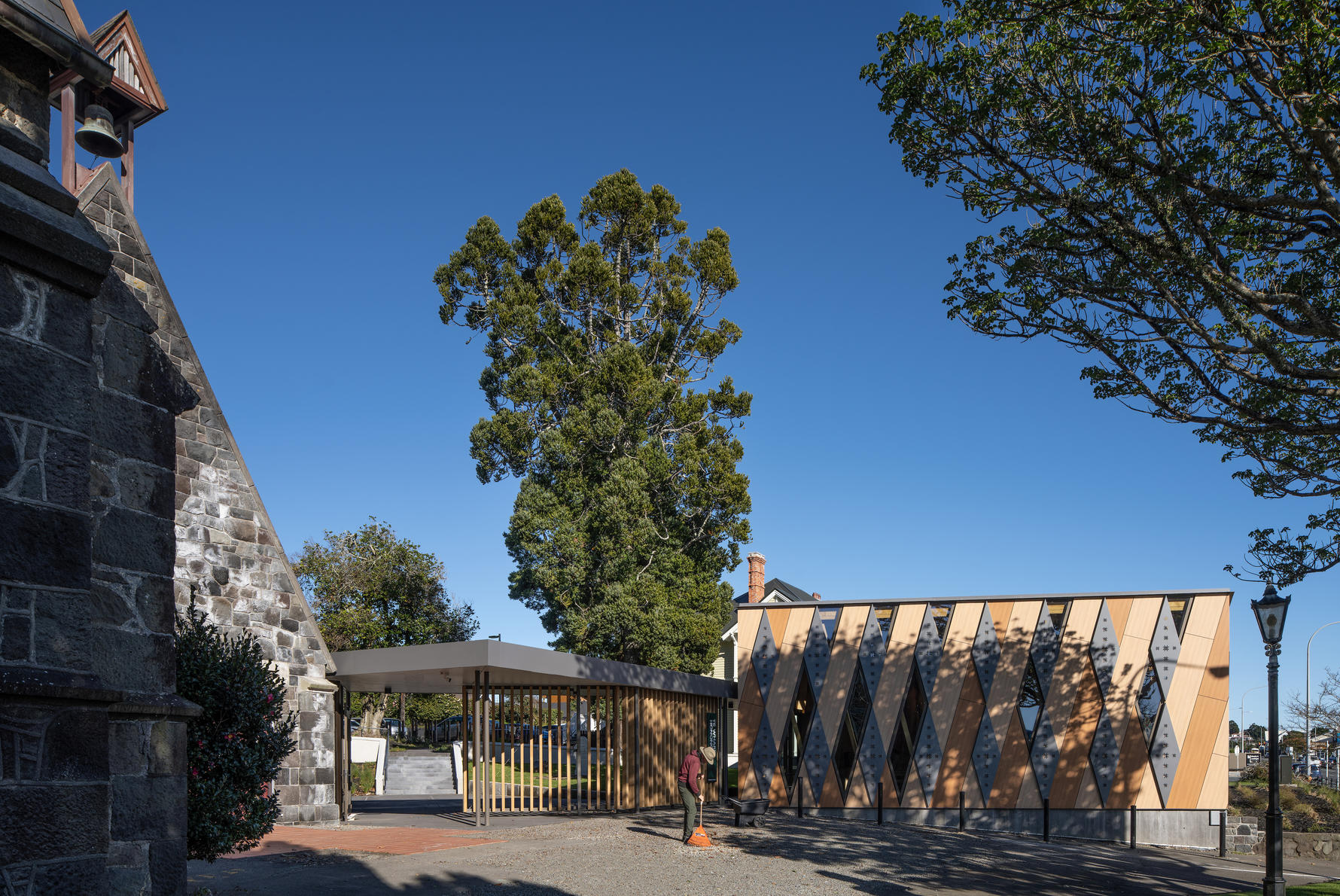 "A visitor centre and education and exhibition space, the 198m² project formed part of the Government's $5-million contribution towards the cathedral's $20-million earthquake strengthening.
...Hugh...says the kaupapa of the project is one of reconciliation: the uplifting of tangata whenua on the entire site. The patterning and structure of the whare is designed to reflect the two peoples and this intention of reconciliation.
The whare tells the story of Ngāti te Whiti hapū and its interaction with St Mary's, where British forces were garrisoned during the Taranaki wars (1860–1861)."
Read more about it here:
https://architecturenow.co.nz/articles/towards-meaningful-reconciliation-te-whare-hononga/