Space Yoga
Studio & Retreat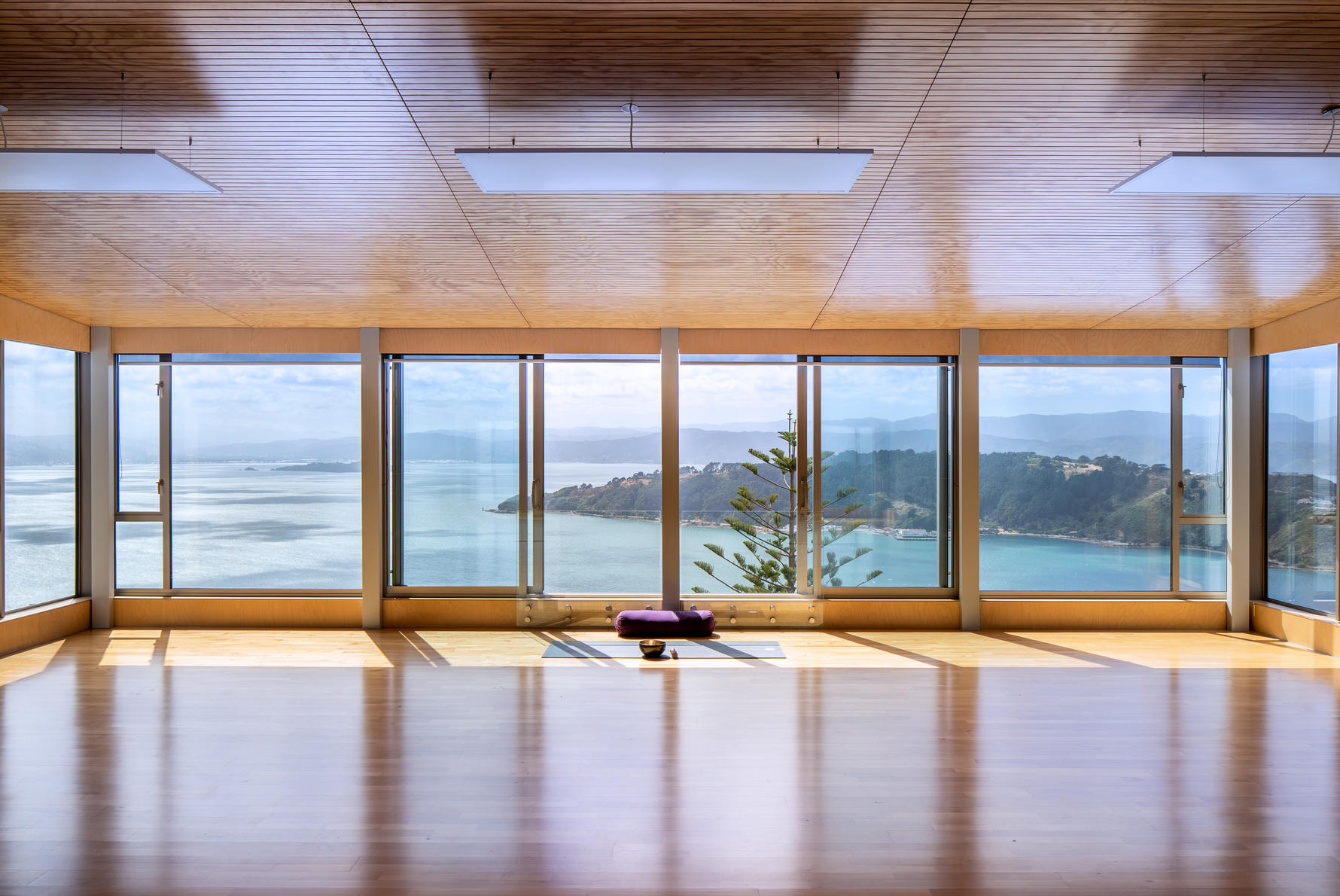 A surprising offering is the house of Roseneath high on Mount Victoria, the Space Yoga Studio has a purpose designed yoga and meditation space with a stunning harbour view, supported by reception, waiting, shower and ablutions for yogi's.
Below the studio level is a 3 bed apartment for visiting teachers and yogi's, all tucked in a subdivided lot with a modicum of off street parking. The clients vision for an inner city escape for their restorative practises near their own home, realized by a combined effort of themselves, the architect and Ash Sparks Builders.
Wellington hills are demanding to design, consent and build on, so the project had iterations of structure and designing to arrive at a cost-effective and approved solution.
The central concept for the design is that of light and the balance of yin and yang elements. The larger yoga space looks outward and higher (receiving Western light through a clerestory), and the inner darker support spaces encapsulating the big room.
Set below the road due to site restrictions and height planes, the entry sequence unfolds through a general hallway and into the composed, light-filled yoga space, with padded timber floor and folded acoustic ceiling. The intent is to promote a calming, responsive space.