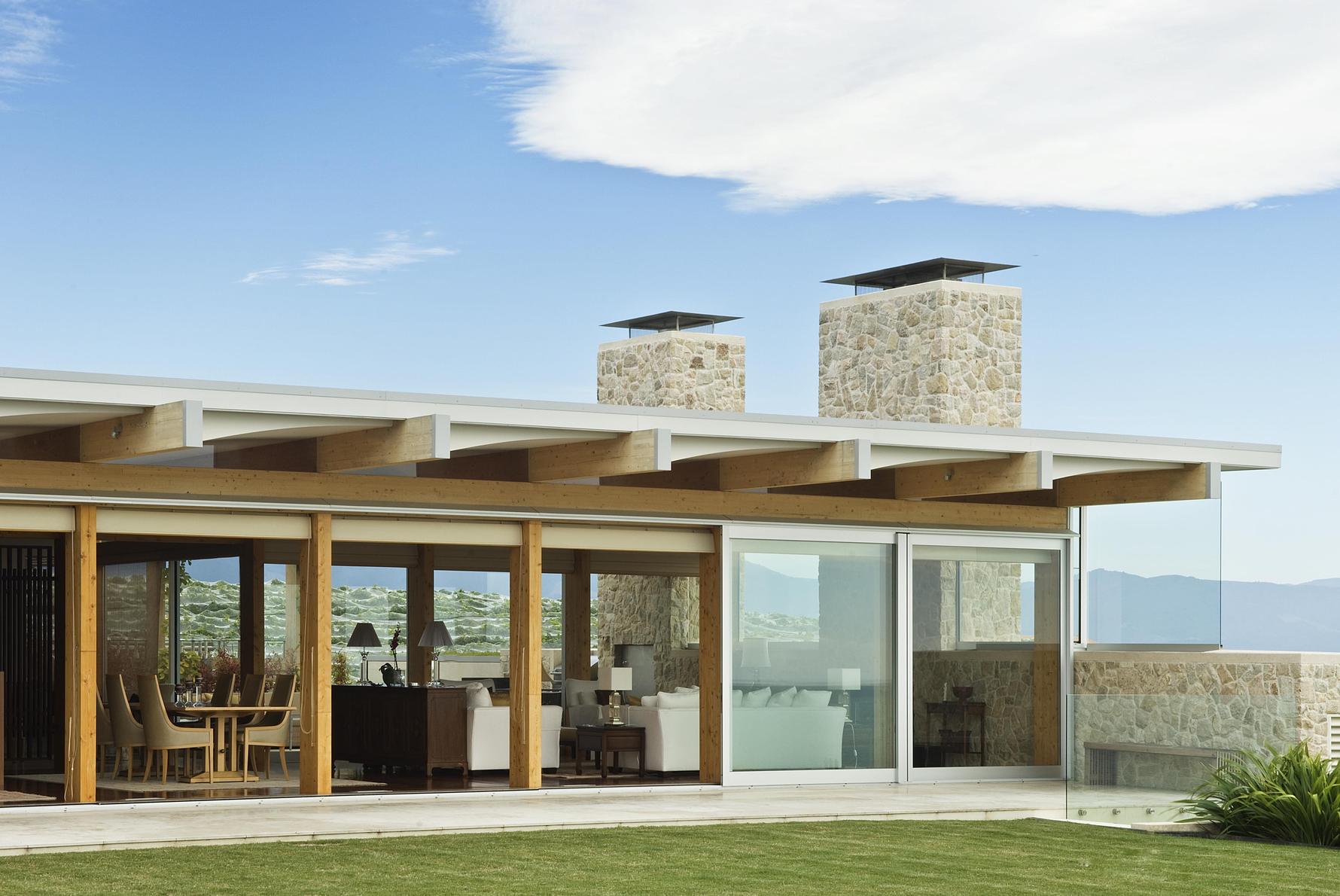 This project integrates with the site topography and adjacent vineyard, and opens out to the expansive views of Tasman Bay. The clients required guest accommodation and an indoor pool and sought a house which had sense of mass, naturalness and quietude.
The project is a series of boxes in the manner of a compact village, with flat roofs relating to the horizon, and formed from pale concrete to respond to the Nelson light.
The forms of the house link into the landscape with a series of terraces, courtyards and garden walls. The living room extends out as a timber post and beam pavilion, which can be opened to both sides for the frequent still days the location affords. An indoor pool with garden roof defines the lower edge of the site.
The house is constructed of insulated pre-cast concrete panels with the colour determined by the dolomite mix from the local soil. Glue-laminated Lawson's Cypress beams encase the entry and main living pavilion, with stone and timber continuing into interior spaces to seamlessly connect the house to its site.
Awards
Publications
HOME NZ June/July 2008
HOUSES Issue 11 2009