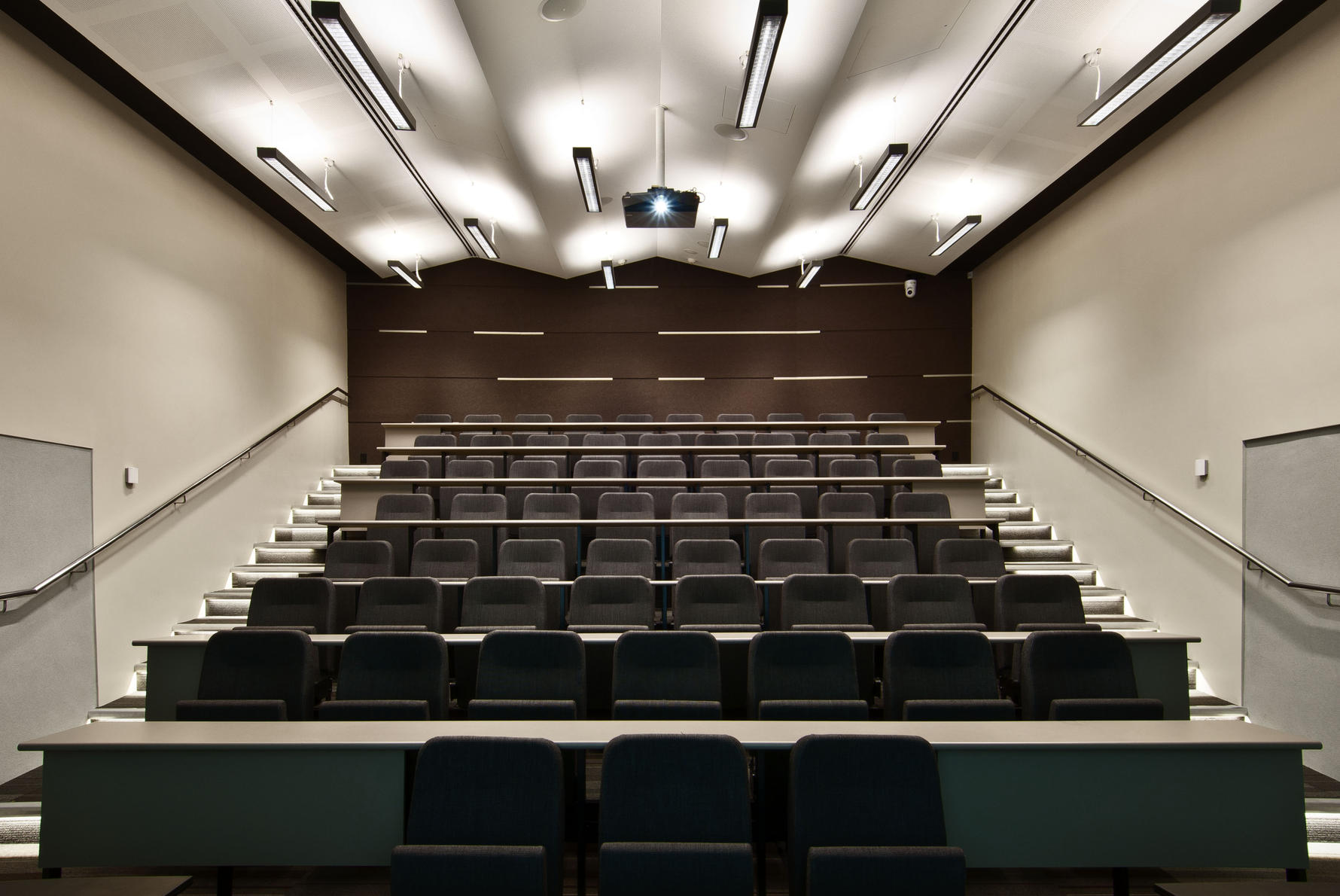 After conducting a comprehensive review of all of Victoria University's teaching spaces across its four campuses, Tennent Brown identified priority projects and developed a 10-year cash flow upgrade of all lecture theatres.
Four projects have been completed so far including the Hugh Mackenzie lecture theatres. While the lecture theatres range in size, seating between 60 and 120 people – they were all so similar it was difficult to distinguish one space for another. The architects have aimed to make each space unique while also creating a comfortable space for learning and teaching.
To this end there were tight technical constraints, particularly in lighting – no more than a very low 45 lux on the main teaching wall with an additional requirement of bright task lighting over the desks. Working closely with a lighting engineer, Tennent Brown developed a distinctive folded ceiling with lights that hang down illuminating the desks below but also sweeping a soft light up onto the pleated surface. Avoiding the typical cave-like atmosphere of many lecture theatres, these spaces are now light and bright while being comfortable and conducive to study.

Awards
Publications
Architecture NZ Jan / Feb 2013