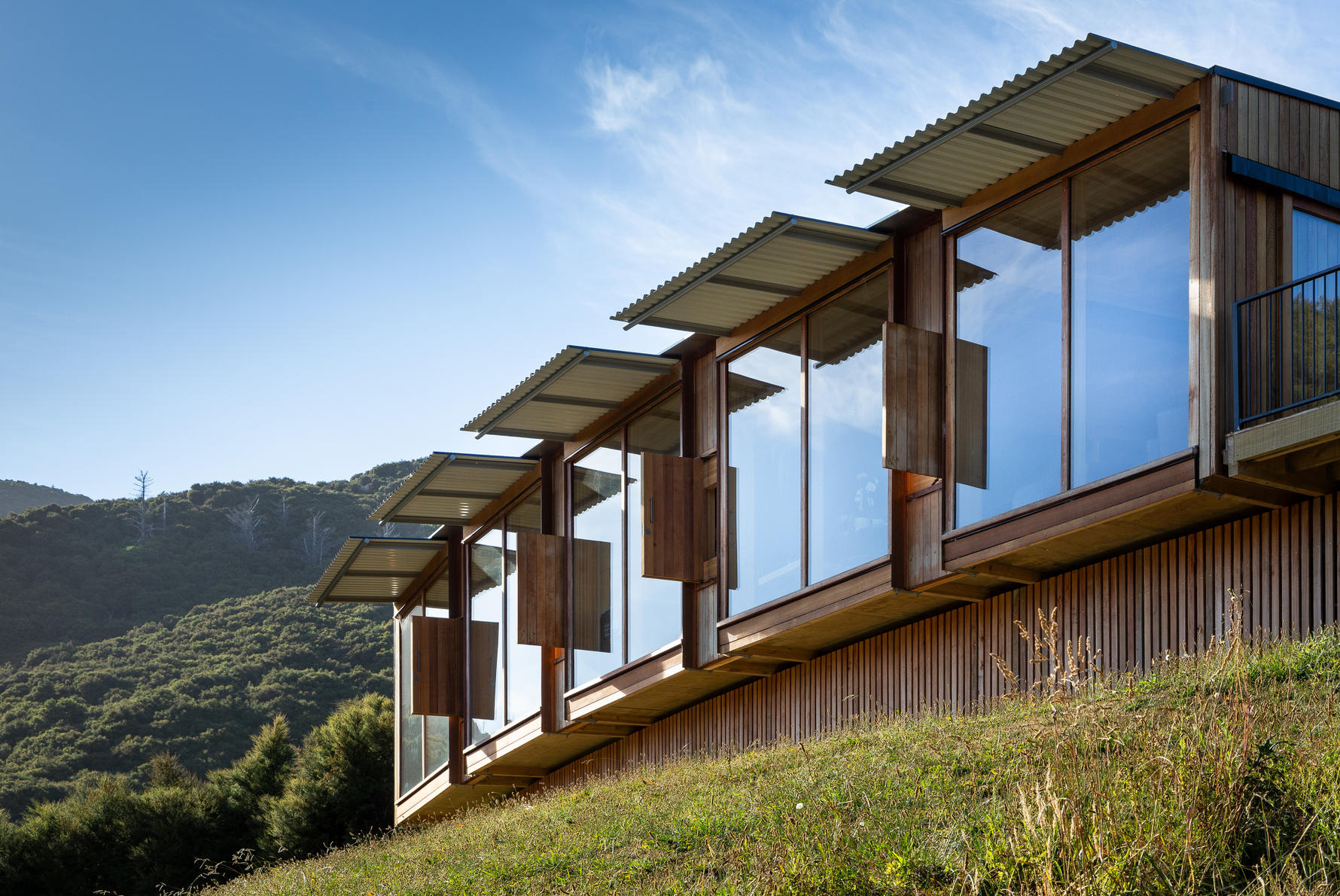 Te Ngāhere Hou
Te Ngāhere Hou is a covenanted property at the head of Kenepuru Sounds in the Marlborough Sounds. The clients have recently moved full time after summering in a yurt and camp type accommodation.
They called for a two bedroom house plus a separate guest room with bathroom, off the grid, taking in the views to the head of the Sound and West along Kenepuru to Pelorus Sound. They liked curves to soften the space they lived in. The design response addresses the challenges and cost of building over 2.5 hours each way to Blenheim.
Working with local builder David Kepes, whom we had done other projects in the Sounds. We arrived at the conclusion of constructing the house with large truckable volumetric modular elements for this would be built at David's yard and joinery shop 45km distance from the site. These elements (3.2 x 6.3 m) with glulam portals each side, were arrayed in a gentle arc, formed by interstitial spaces for shutters, thermal mass floors, and flashed joints to roof and rear walls.
David is a keen farm forester and contributed to the craft and materiality of the project. The canopy elements designed have not all been realized due to cost, but the repetition of simple elements, arrayed in a gentle curve to take in views and track the passing of the day have created a highly liveable home.