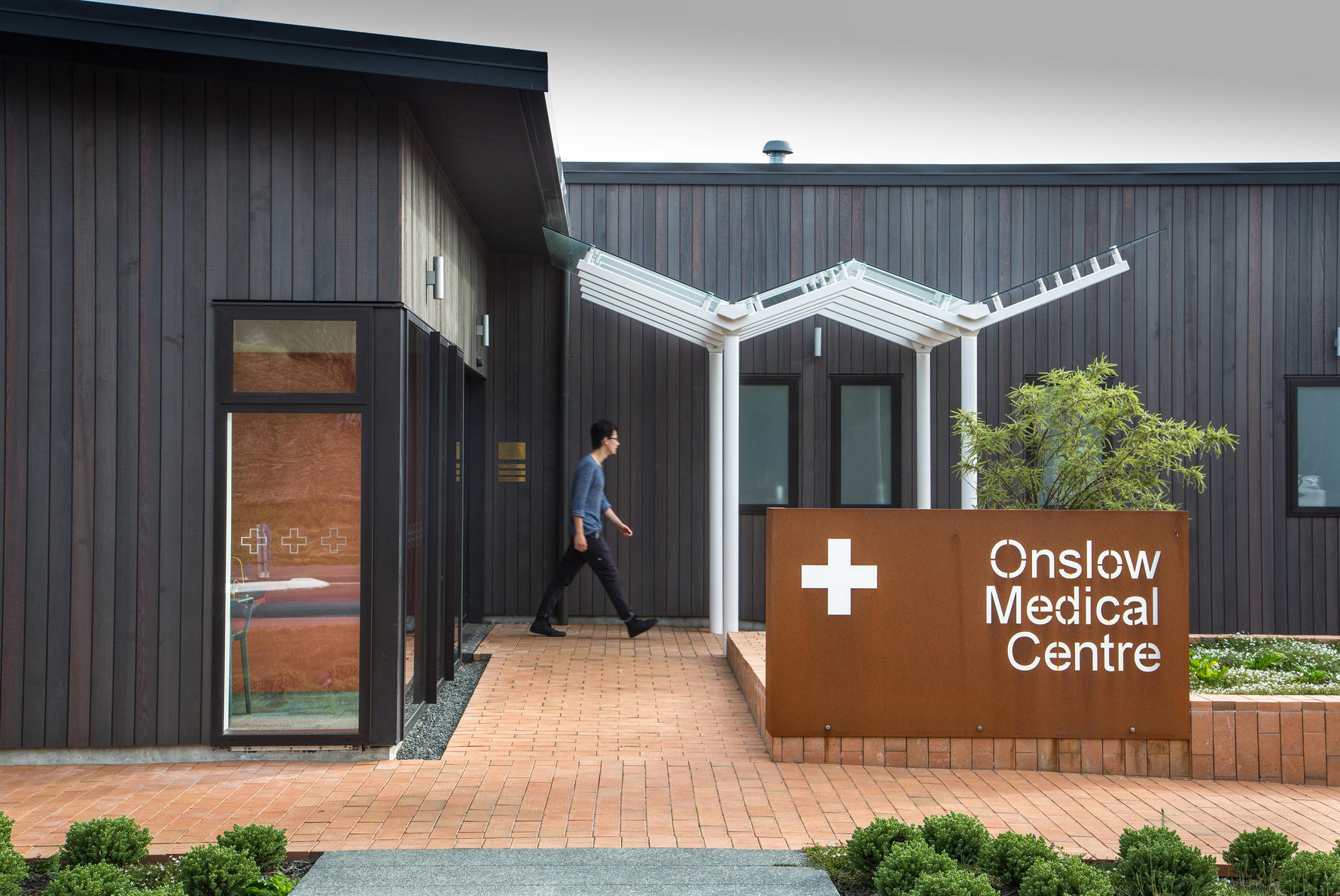 Working with Onslow Medical Centre's three founding doctors, this purpose built general practice has been designed to serve the surrounding suburban community as well as, due to its location, act as a gateway building for Johnsonville.
Tennent Brown Architects wanted to create a healthy, calm environment within the building. Using natural materials and a large green wall lit from a skylight above, the space feels tranquil while also modern and efficient.
The visible, corner site also compelled the architects to design a memorable building that signals arrival into the community. The form has been designed to sit well within the houses that surround it, but have a unique character.

Awards