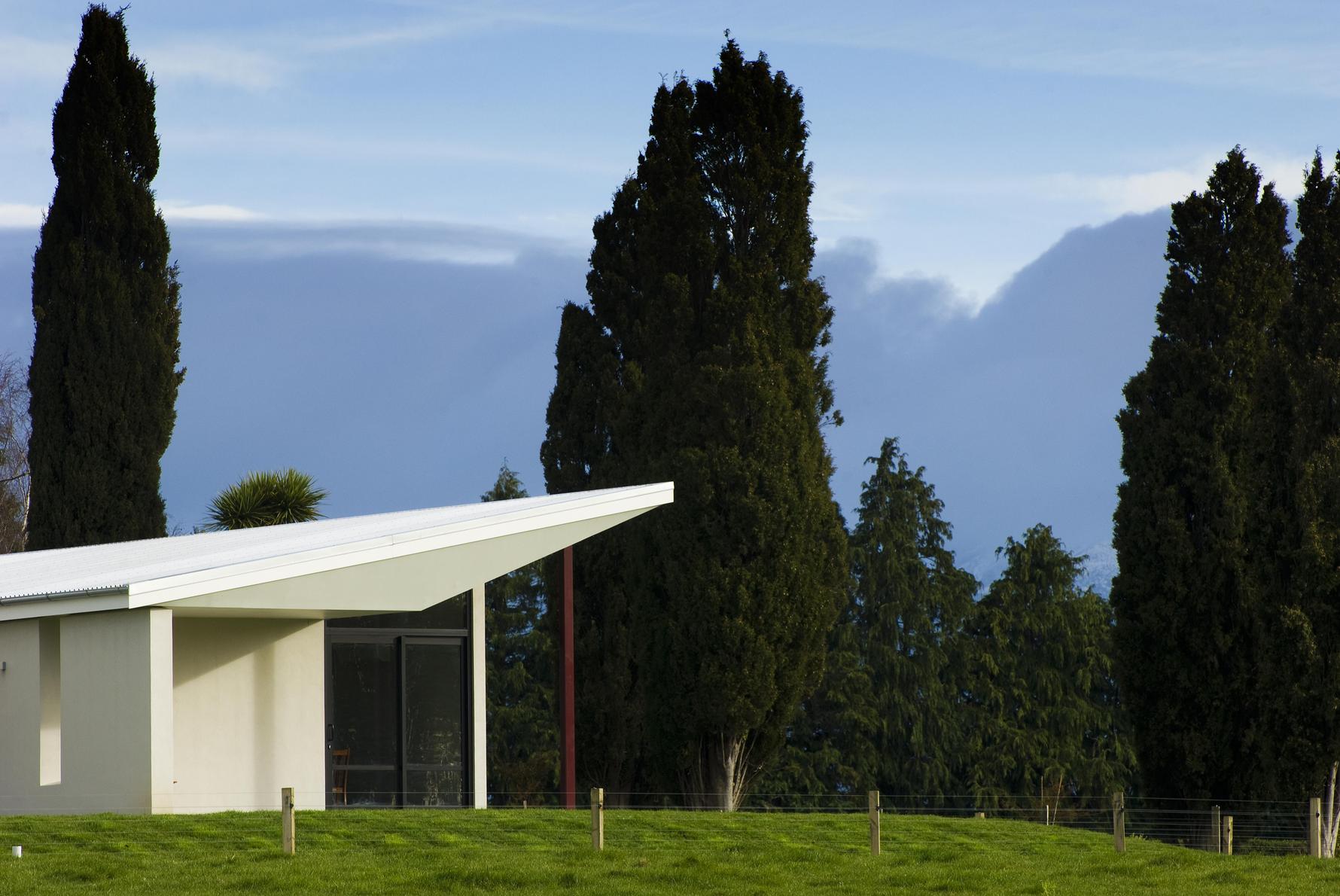 Tennent Brown has worked with Southern Star Abbey for many years. Within the master plan designed for the Cistercian Monastery, the architects have completed Monk's housing as well as this 12-bed guesthouse available for pilgrims and retreatants.
Replacing a timber post-war barrack building, the architects were tasked with creating calm and reflective single and shared rooms. A communal space for gathering together leads out to a wide corridor where floor to ceiling slot windows placed along the length create a reflective pacing for those walking towards the rooms. The challenge to create architecture that aids in slowing people down and supporting their spiritual journey was central in this project.
Nearby, the Monk's housing utilises the same ideas. With local Pakipaki concrete block walls, concrete floors and timber ceilings, the architects have designed simple, modest, warm and calm rooms for the Brothers.

Awards