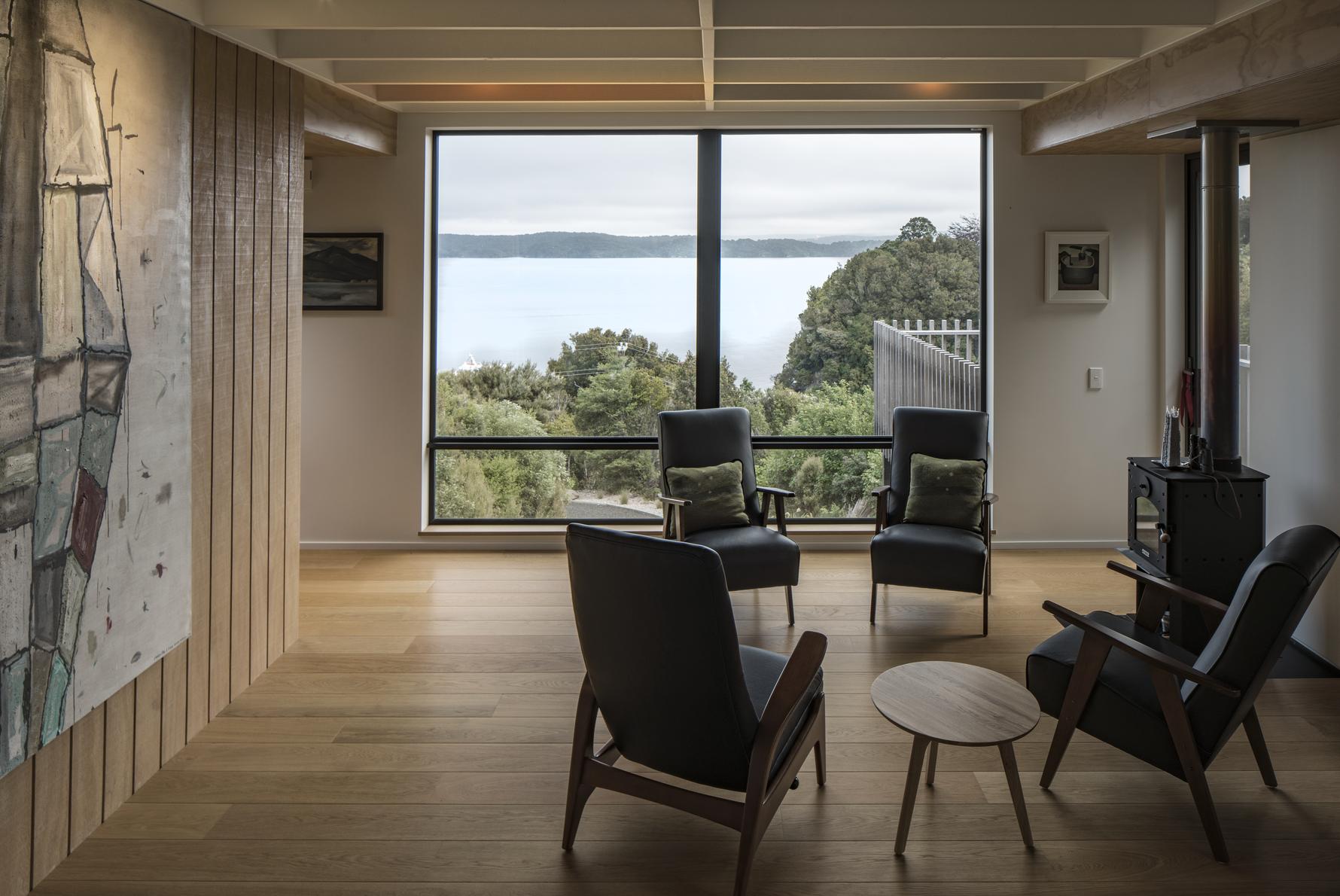 The clients bought a south-facing derelict fisherman's cottage overlooking Patterson inlet and Ulva island that they wanted to transform into a cosy holiday spot where they could entertain guests.
Making the most of the sea views to the south as well as the dense bush behind, the architects designed a three-storey tower that is not unlike a periscope, looking both front and back. Intersecting the tower in the middle level is a long living room, kitchen and dining space that run right through, nestling into the bush behind. The top level houses two main bedrooms with a bunkroom found in the base of the tower.
Built from a structure of LVL panels, the construction was considered integral and is an innovative and robust approach for this isolated and beautiful spot. The durable prefinished aluminium cladding is then sheathed with delicate coloured fins drawn from the island's birdlife including saddleback and kingfisher.
Awards
2016 NZIA Colour Award
2016 NZIA Branch Award
Publications