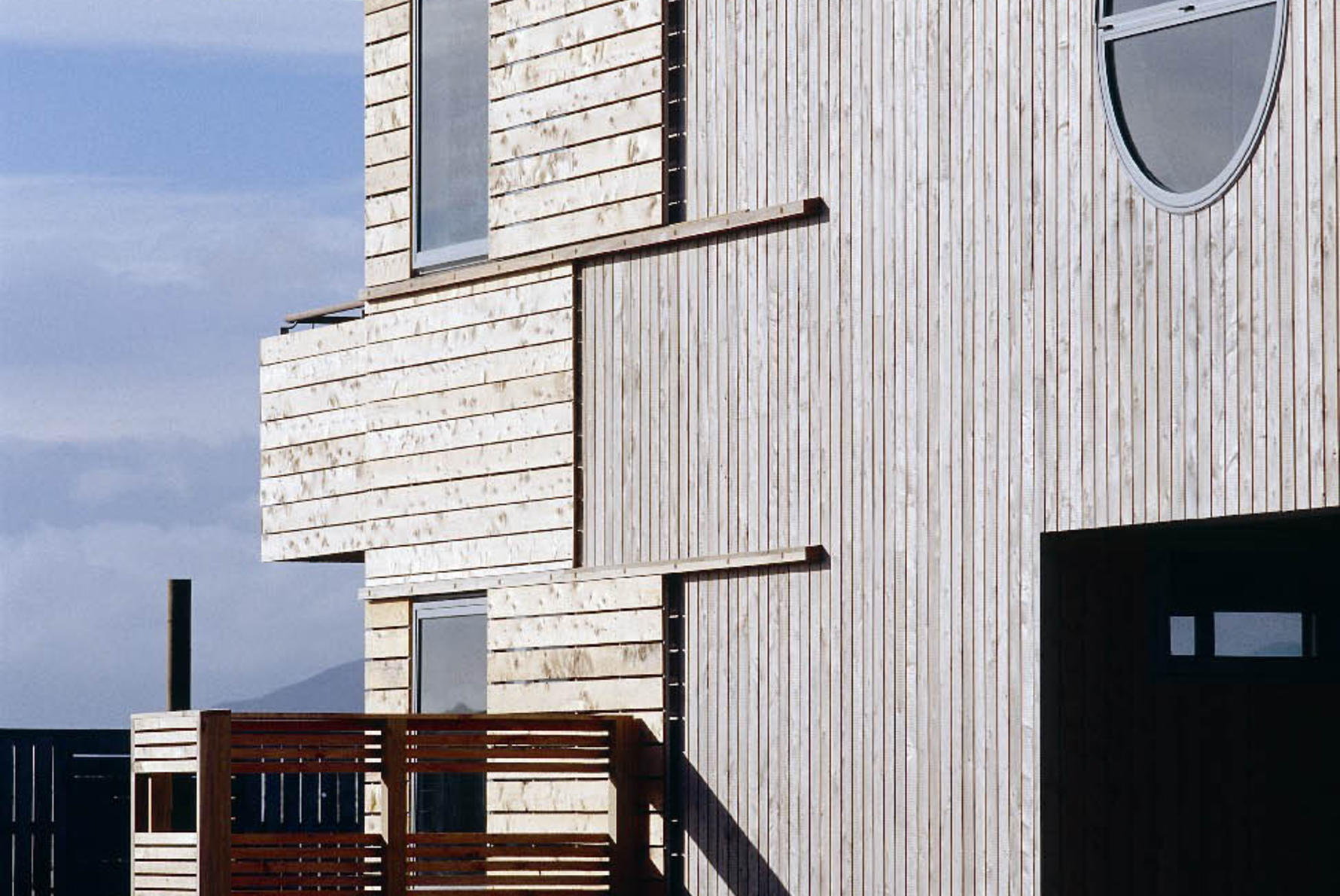 This project arose from the relocation of the Seatoun Primary School community, which had outgrown its existing site. The central portion of the previous Fort Dorset Air Force Base, comprising the old parade ground and rugby field, was designated for the new school. The site is adjacent to the harbour and rugged coastal reserve and enjoys all day sun but is subject to very strong winds off the harbour from the North, and Cook Strait from the South.
The brief called for a school 'for the millennium', housing 415 pupils in 16 classrooms, catering for new aspects of the curriculum, and reflecting the character of Seatoun. There is also a large Hall, Music and Drama room and Technology suite.
The design strategy responds foremost to the extreme exposure of the site, providing sheltered outdoor space from both Northerly and Southerly winds, and allowing for internal circulation. The classrooms were laid out in a North facing, curved, two storey concrete framed building, offering good thermal and acoustic properties. This building was sited close to the Northern boundary, to create a sheltered and secure children's garden accessed from the ground floor classrooms, and to provide views over the harbour from upper level rooms.

Awards
2003 NZIA Colour Award
2003 NZIA National Architecture Award
2002 NZIA Branch Award
Publications
Architecture NZ Sept / Oct 2002