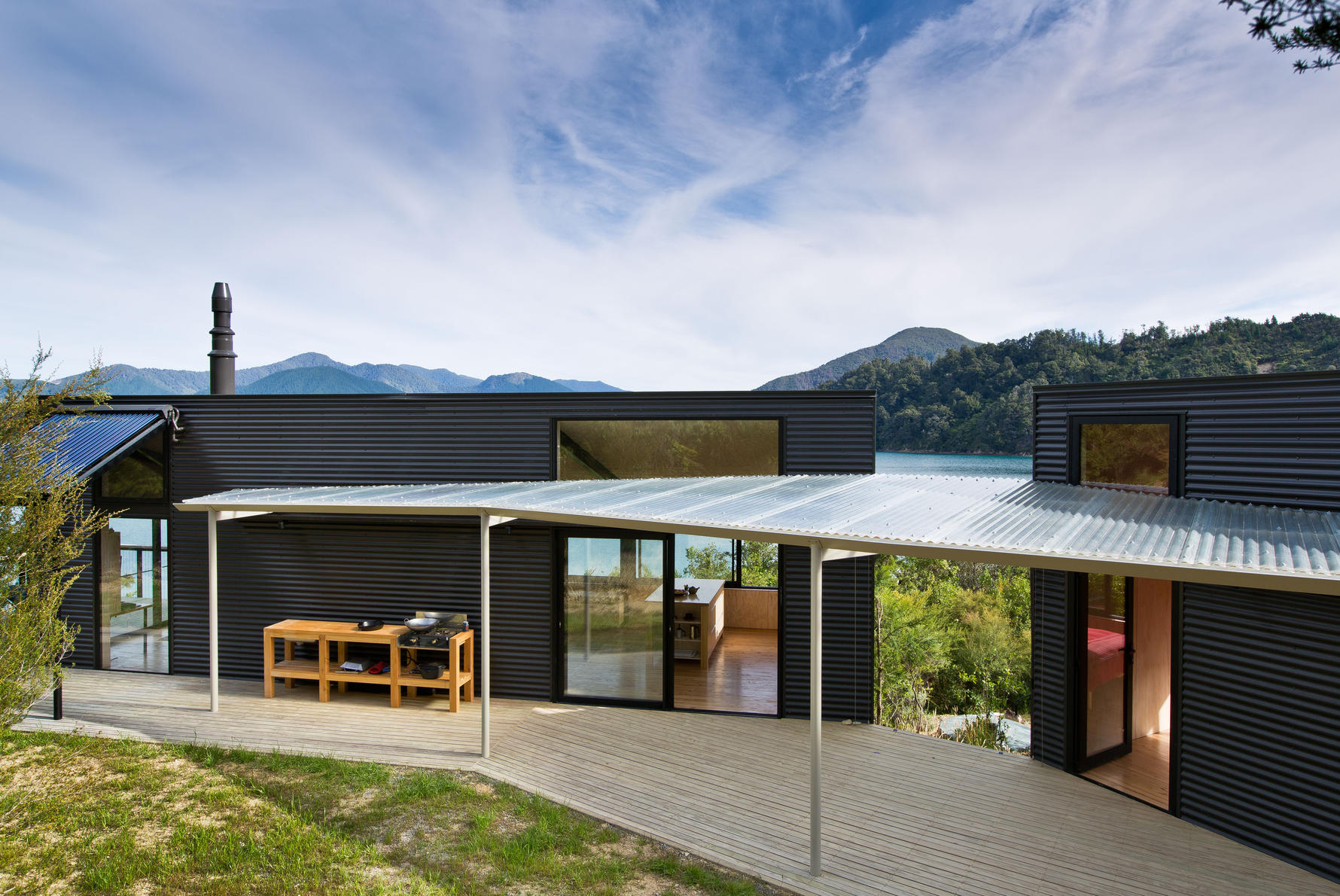 Located in a remote bay in the Pelorus Sound, Tennent Brown were asked to create a bach to house multiple generations of the family for when they would holiday together in the summer.
Miro Bay is a south facing bay, so the challenge for the architects was to frame the views to the south, capture as much sun as possible, and create sheltered, open and private areas so the family wouldn't feel as though they were on top of each other.
Tennent Brown's solution was to create an encampment of monopitched, cranked sheds that are connected together with a veranda. Used predominantly in the summer, this gossamer wing utilises the outdoor space between the forms as corridor. Due to the site's remote location, Tennent Brown employed prefabrication techniques and innovative GPS surveying in the design of the steel foundation frames making construction incredibly fast and accurate. Aware of the bach's isolation, the bach uses solar hot water, photovoltaic electricity and a wetback.