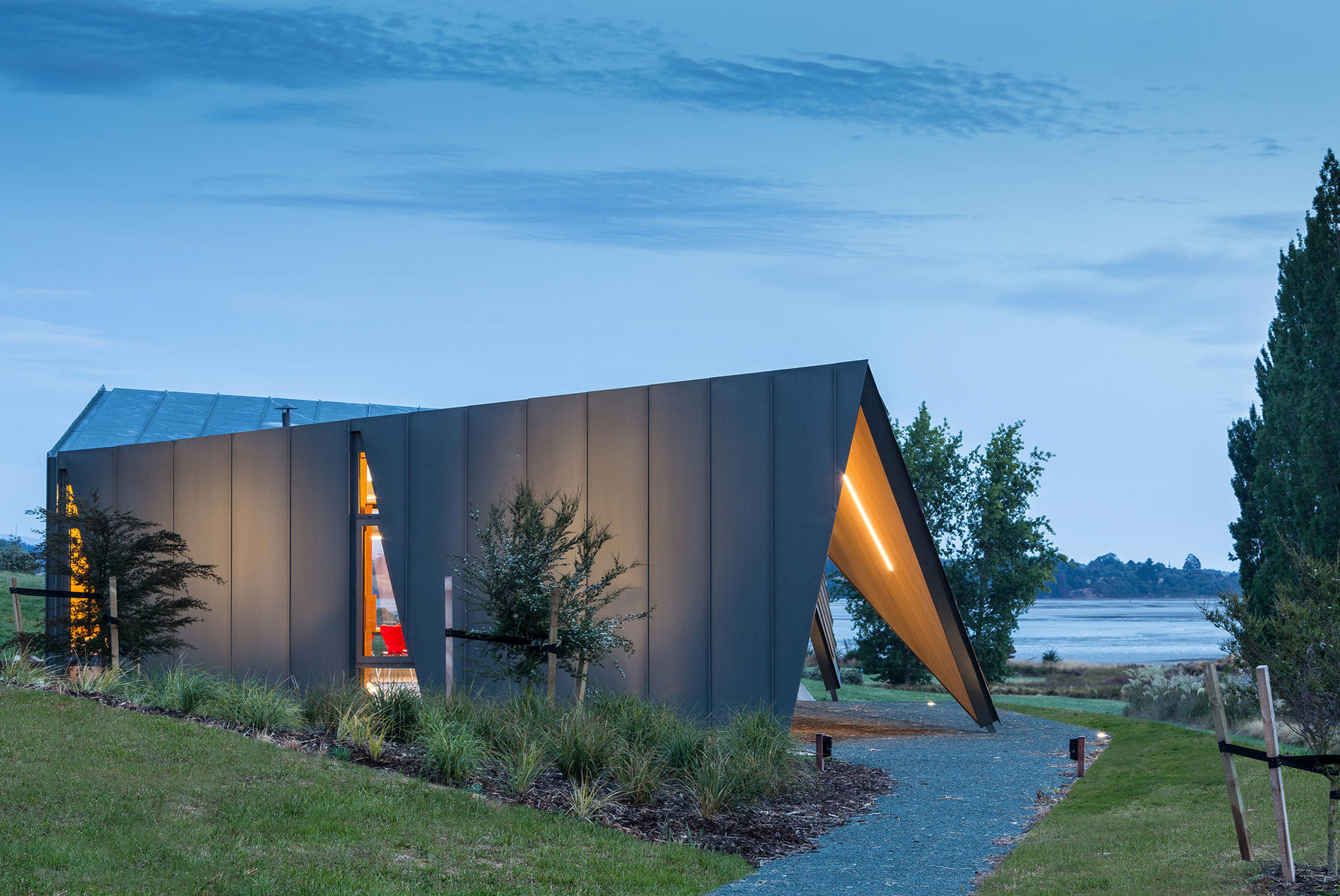 Torea studio is a study and meeting space, plus guest accommodation. Following the design language of the main Torea house, the studio draws on the metaphor of two Torea (oystercatchers) walking down the site to the Waimea estuary.
The building is composed  from 'folded' triangular cross-laminated-timber (CLT) panels clad in charcoal coloured seamed zinc, that form both the enclosure of the building and a series of protected outdoor spaces beneath the 'wings'. The interior is a series of simple cave-like rooms with the interior of the CLT panels exposed, which lends a calm unity to the spaces, despite the dynamic angles of wall and roof.
An outdoor terrace is carved from the surrounding paddock with two local fieldstone walls, a contrast to the crisp metal cladding.
This construction has only been possible due to XLAM NZ's sophisticated new CNC bridge machine that has enabled precise cutting of each CLT panel direct from a computer model.
Awards
2016 NZIA Branch Award
2017 NZ Wood Resene Timber Design Awards Excellence in Engineered Wood Products
2017 NZ Wood Resene Timber Design Awards Residential Architectural Excellence - Highly Commended
2016 Best Design Awards Bronze
Publications
HOME NZ Aug/Sept 2016 (Special Issue)