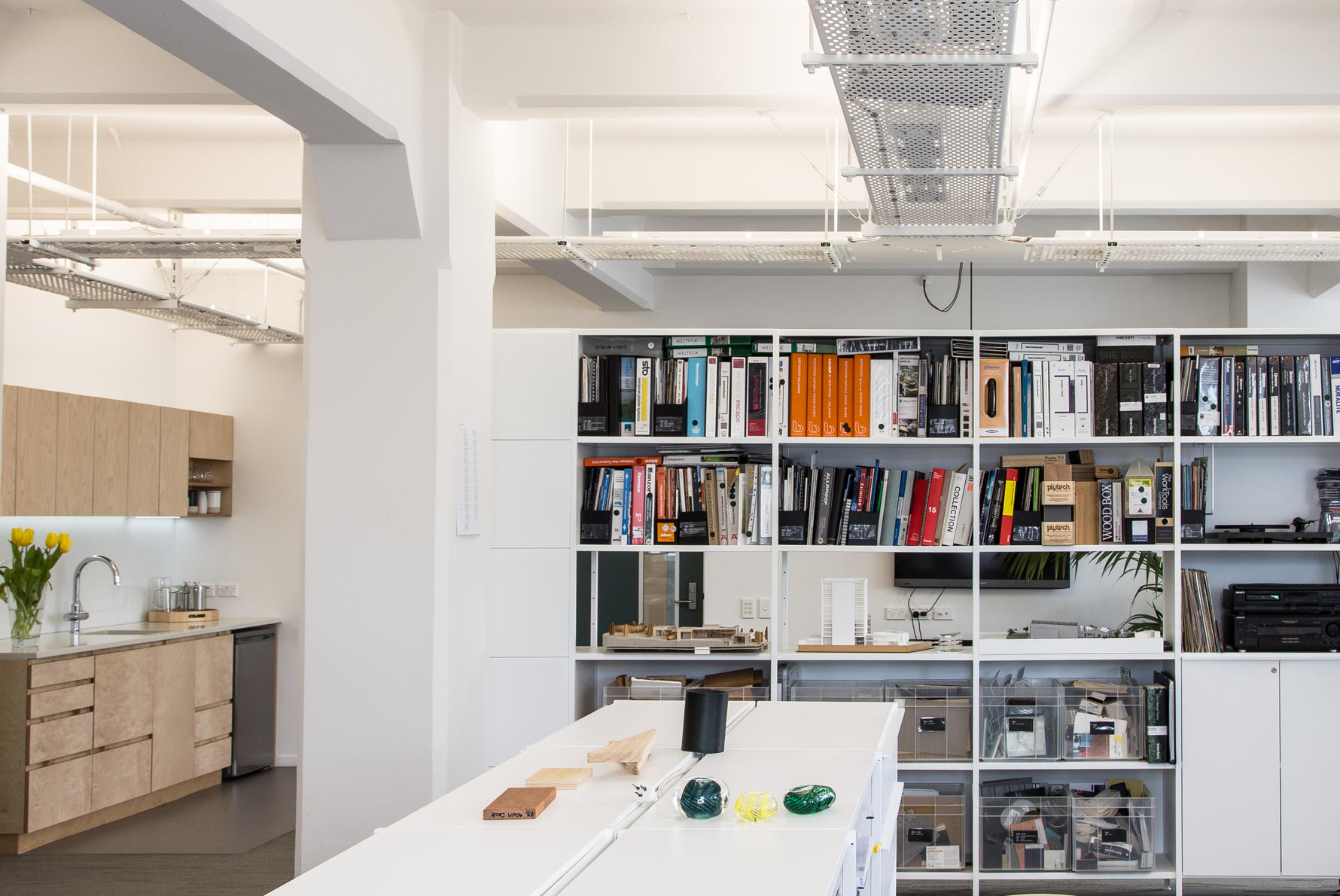 Tennent Brown Architects have moved back into a new office fitout in Level 6 of the recently strengthened Hope Gibbons Building. We extended the office to be located in the north-east corner of the building, creating a large, square space with vistas down Courtney Place to Mount Victoria and out into Aro Park on Dixon Street.
The large concrete columns and beams, exposed cable trays and sprinkler piping has all been painted out white to provide a blank canvas for the activity, creativity and conversation occuring within. Uplighting emphasises the curves of the ceiling, and provides soft, ambiant light throughout the office. The desks and storage units are simple pieces from the Kase range by IMO. The largest of these storage units creates a semi-permeable wall between the workstations and the entry area, with crafted architectural models and bowls of fruit sitting in the openings. The entry space has an open plan birch ply kitchenette, and mid-20th century designed furniture, providing a break out seating area for staff, visiting clients and consultants. Clusters of hand-blown Katie Brown pendant shades hang from the ceiling, and large native plants provide a link to the natural world and contibute toward a healthy office environment.
The meeting room offers a pleasant contrast to the light-filled work space, with a peaceful shade of acoustic panels, a custom-designed embeded light fitting, and built-in plywood joinery. There are various other informal meeting spaces throughout the office, and stools that allow people to congregate around desks or the long leaner benchin the centre of the workspace.