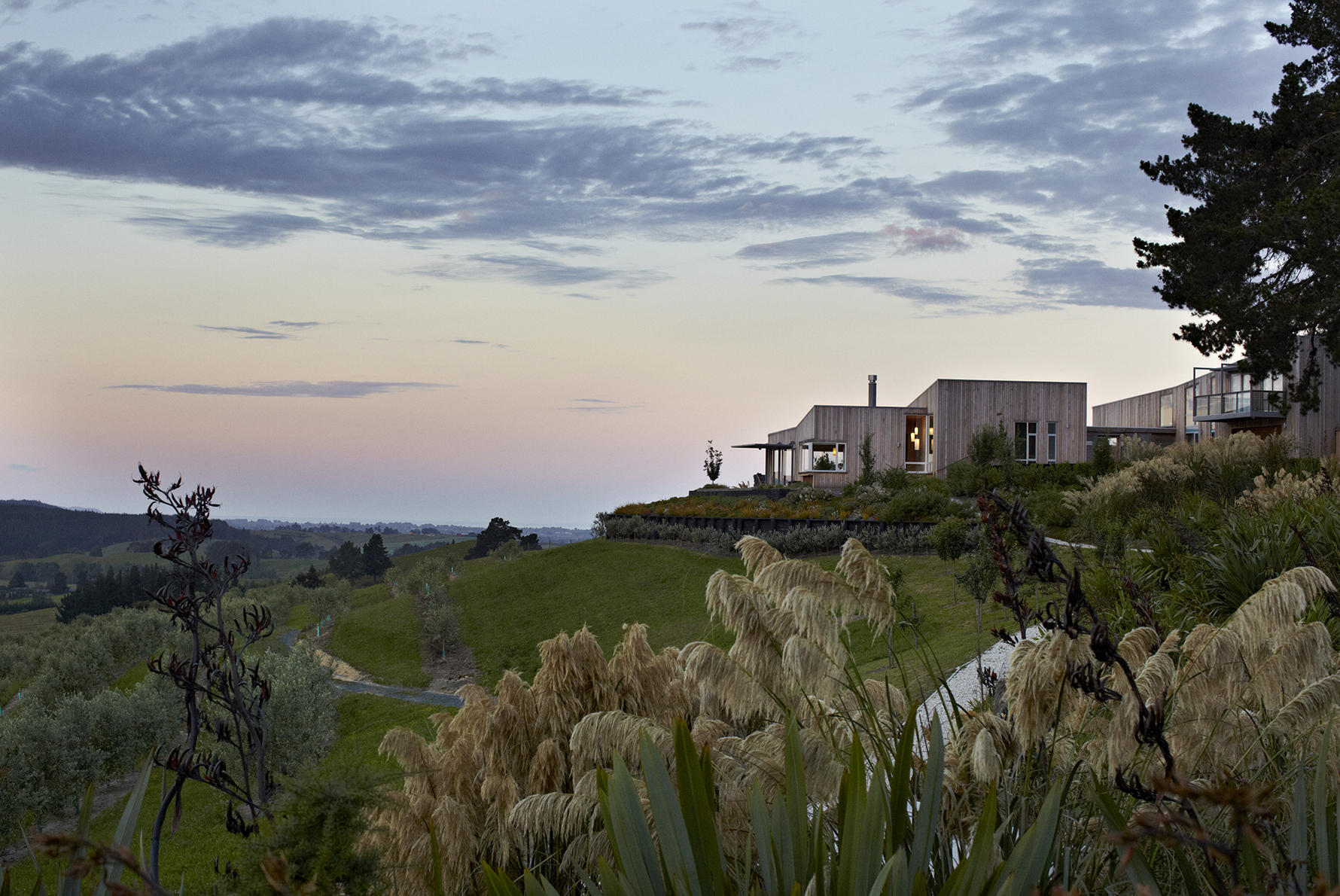 This home is set within a large rural property with views of Mt Hector and Tasman Bay. The farmland has been extensively planted with natives, Radiata pine and olive trees for future production.  The owners sought a house which had a sense of containment, quietude and suited a rural environment.  The brief called for a large holiday home to be used by the family and many guests regularly every summer.
The design evolved as two buildings fanning out and around two established kanuka trees, the idea deriving from the underlying fan formation geology of the Moutere hills. The separate buildings reduce the bulk of the house as well as form a protected sunny courtyard to escape the strong north eastern breezes from Tasman Bay. The eccentric angles of the house are intended to reflect the forms of hop smokehouses found throughout the area. Cedar was chosen to naturally grey and colour with the adjacent hills and kanuka trees on site. Glue Laminated Lawson cypress columns and beams define the Main Living interior, ply ceiling lining and Matai flooring evoke the perception of an elegant farmhouse.
  
The house is self sufficient except for electricity, incorporating a Biolytix sewerage system, solar hot water heating and collected stormwater.
Awards
Publications