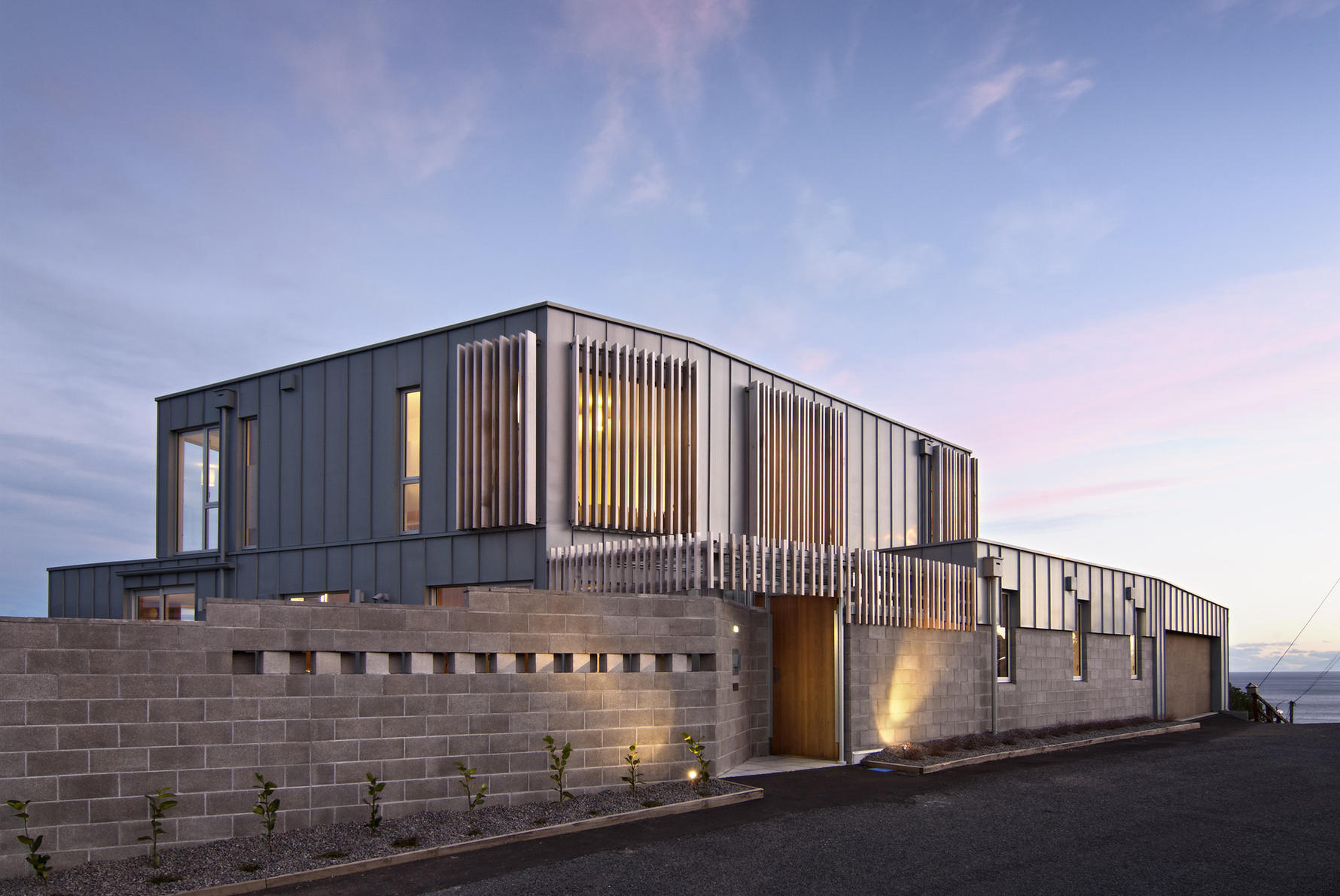 The site sits on the edge of a 45m cliff facing south over Taputeranga Island in Island Bay, with magnificent views of the harbour entrance, Cook Strait and the South Island Kaikouras. Most of the site is a cliff face and afforded only a small area of buildable land at the top.  The clients desired a large family home that responded to the dramatic views, that was spacious, low maintenance and able to accommodate their large collection of NZ paintings and ceramics.  The exposed location and Wellington's climate had the clients seeking a warm, well lit house, with the ability to be able to sit in the sun at different hours of the day. 
 
The building form was inspired by the cliff top maritime location and the coastal rocks below the site; a composition of angular blocks with a channel cut through in the manner of a lantern. This lantern allows light and views to penetrate the two storey volume, and at night the void lights up as a light tower at the top of the cliff.
Zinc was selected as cladding for its low maintenance, durability and weathertightness in the face of extreme salt laden winds from the south.  The interior joinery was seen as driftwood elements captured within the spaces.  The carpet colour reflects the colour of the vegetation on the island and the tiles depict the colours found in the seaweed on the shore overlooked by the house. 

Awards
Publications
Architecture NZ Jan / Feb 2013