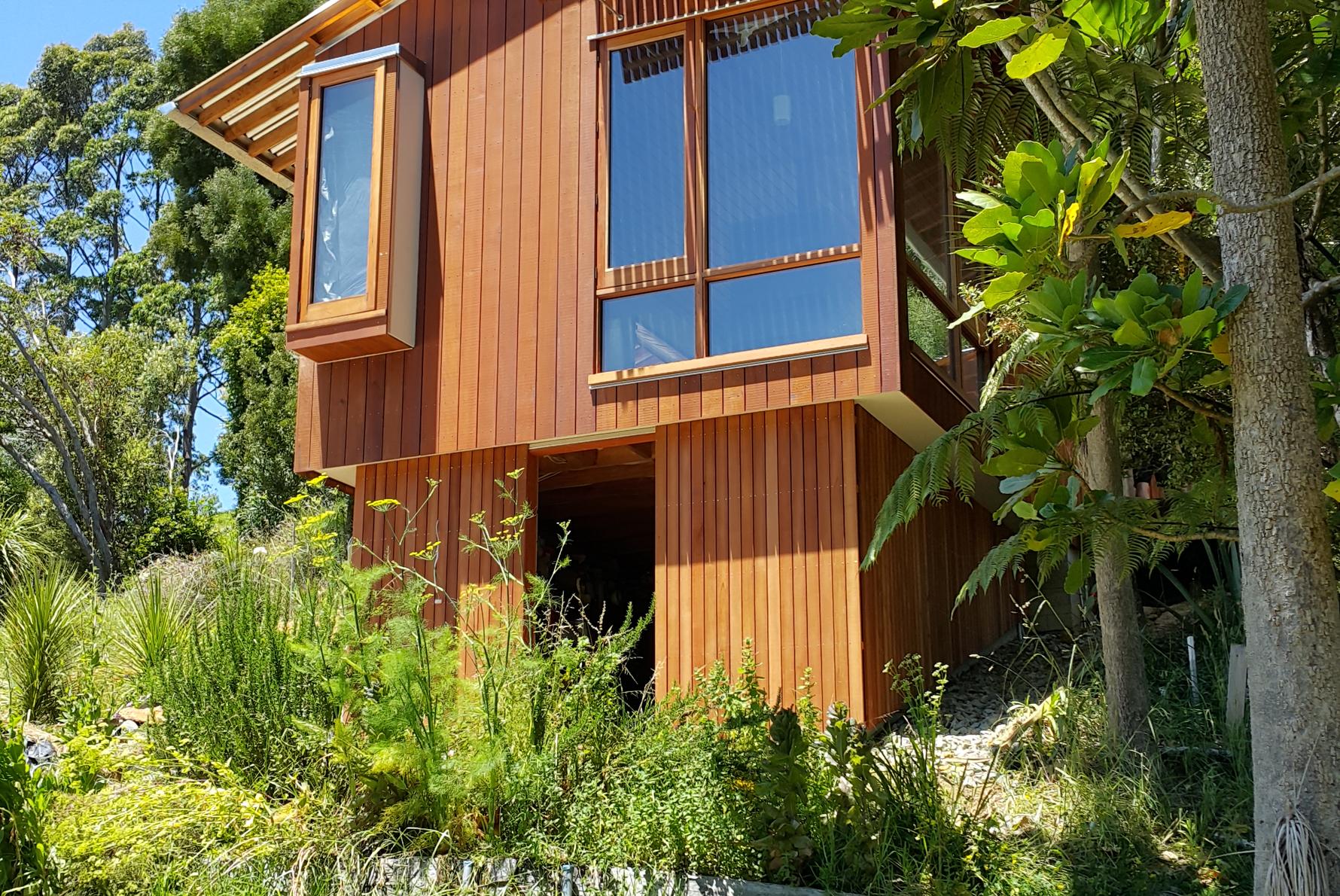 Mamaki Studio is a new sleeping and working space, set above a root vegetable cellar, for the owners on their eco-village property on the Tutukaka coast. The clients are well-known proponents for healthy living and sustainability and this building seeks to respond to their principles.
The studio is comprised of two simple modern vernacular forms – a gabled box and a verandah which houses the tea-making and outdoor bathroom amenities. These light timber structures are set into the sloping site against a retaining wall and fan out to the north and west to the sun and bush views.
No chemicals with toxicity, VoCs or treated timber have been used on the project.
Hardwood telephone poles have been used for foundations and naturally durable NZ beech has been used for framing, cladding, decking, flooring and exterior joinery. Larger structural timbers are laminated Lawson's cypress. Wool insulation, magnesium oxide boards and natural applied finishes have been used to create breathable walls. Tanking to the cellar is clay bentonite. Interior joinery is fast-regenerating bamboo plywood, with an oil finish.