St Luke's Church
Ōtautahi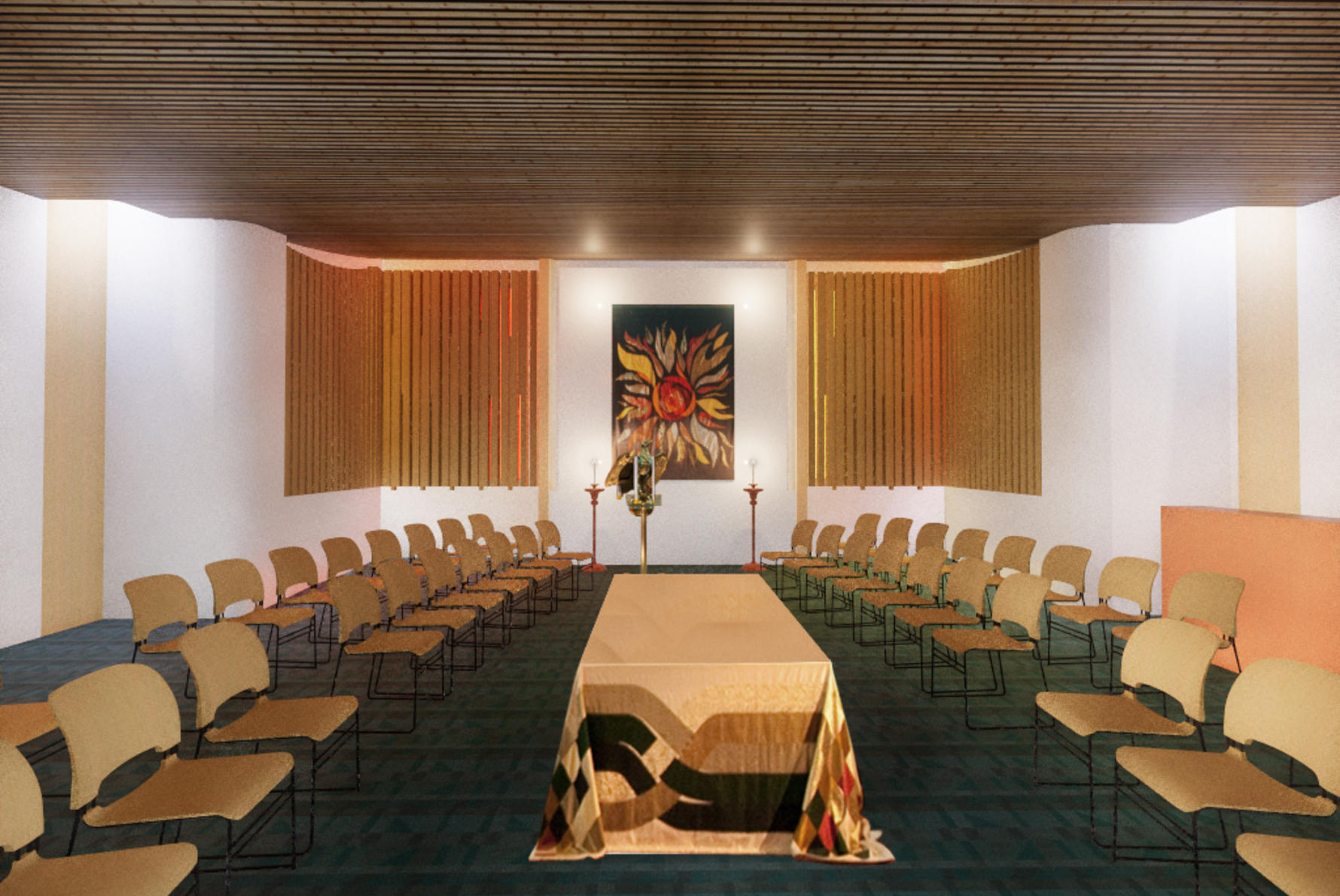 This unbuilt urban Christchurch project combined a new St Luke's Church, associated community space and the Anglican Centre - the umbrella organisation which supplies administrative and operational support services such as accounting, human resources, health and safety and communications to the Diocese.
The project is located on the corner of Manchester and Kilmore St in the central city, and was to replace the former stone church destroyed in the Canterbury earthquakes. The site is a heritage setting with a bell tower and protected trees. The building is a simple, form that responds to the street corner and creates a sensitive backdrop to the heritage environment. The long envelope is punctuated with two additive forms – the worship space and the Bishop's office - clad in timber fins and salvaged stone, their material richness reflecting their spiritual nature.
Inside, a long central foyer and courtyard provide connection, light, and a sense of interiority appropriate to this place of worship, which is viewed by the parish as an inner-city sanctuary. Church and support spaces are located adjacent the Kilmore St entrance, with office spaces beyond.
The chapel deliberately filters the exterior environment, in keeping with the worship tradition of the Parish. Worship is in the round, under the belly of a gently curved slatted timber ceiling, with filtered indirect light from both east and west. The chapel flows to the foyer, which is a gathering space and provides access to a kitchen and community space.